TERMS and CONDITIONS
---
.
MANDALA DE MASCA & YOGINI ROSA RETREATS by Stichting Yogini rosa
Below are the general terms and conditions for our accommodation and our yoga retreats. Please make sure you read and understand them. If you have any questions, please feel free to contact us. We would love to help you in any way. The retreats are being facilitated by Stichting Yogini rosa, a non-profit foundation. All proceeds will directly support the mission and  work of the foundation; organising retreats for women after the diagnosis BC. With your retreat contribution you are sharing in the cost of the location and the services.
GENERAL TERMS AND CONDITIONS
These terms and conditions are applicable for all reservations at Mandala de Masca by Yogini rosa and the Yogini rosa Retreats. Mandala de Masca is a concept of Stichting Yogini rosa – a non-profit foundation. Stichting Yogini rosa has its registered office in Haarlem the Netherlands and the foundation is registered at the Amsterdam Chamber of Commerce under number 34192958.
The General Terms and Conditions are exclusively governed by Dutch law. Any disputes relating to these General Terms and Conditions are settled exclusively by the competent court in Haarlem or any higher court.
RETREAT RESERVATIONS
By completing the online reservation or by placing your reservation over the telephone or verbally by Facetime/Skype or any other type of communication you accept these Terms and Conditions as a binding contract between Mandala de Masca/Yogini rosa and yourself and other members that are part of your reservation.
A written/emailed confirmation sent by Mandala de Masca or Yogini rosa Retreats confirms your reservation. Some reservations are only valid after transfer of the deposit or, when registering less than 6 weeks before the start of the retreat, the full registration fee.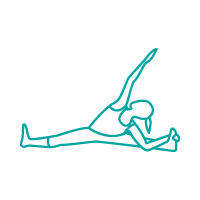 TRAVEL INSURANCE
It's a requirement that you take out appropriate travel insurance, including medical cover for medical treatment, accidents and repatriation, and holiday cancellation and curtailment. We assume that such a policy is in force before you depart.
EMAIL ADDRESS AND TELEPHONE
It is essential that you supply us with a valid email address. If you change this you should inform us immediately. We correspond only by email. Once your booking has been made and we have received your deposit, all further correspondence is by email. We will also email you all of the information that you need to get to the retreat location.
We also require a mobile phone number so that we can contact you during your travel to the location or during your stay.
For individual reservations: we give you the option to transfer for the retreat cost in full or you can transfer €250,-  non-refundable deposit with the remaining balance to be paid 60 days before the start date of your retreat.
The remaining balance can be done by bank transfer, details will be provided in your retreat confirmation.
For group reservations: to reserve a retreat week we request a deposit of at least € 1.500,- with the remaining balance due 6 weeks before the arrival and start of the retreat. The deposit must be received within 3 days after acceptation of your registration for the retreat.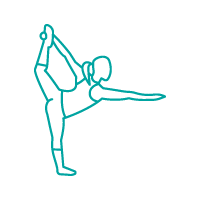 ARRIVAL AND DEPARTURE TIMES
If your flight is delayed or cancelled, you are required to contact the retreat leader or Mandala de Masca at the number you will receive in your confirmation email.
AIRPORT TRANSFERS
Transfers to and from the airport can be arranged for you on your request.
CANCELLATIONS, CHANGES AND REFUNDS
Individual reservations(*): To ensure your reservation, a €250,- non refundable deposit is required at the time of reservation. Therefore travel insurance with a cancellation policy to cover any such rare occurrence is a strongly recommended.
Group reservations: If you have to cancel your reservation 6 months before the start date of the retreat we will return the deposit transferred at the day of the start of the retreat. If you have to cancel between 6 and 3 months before the start date of the retreat we will make all efforts to assist you. We can only return deposits if we are able to fill the week with another retreat. Otherwise the deposit of € 1500,- is non-returnable.
* It's a condition of booking that participants take out travel insurance.
CHANGES TO RESERVATIONS AND ACCOMMODATION
Mandala de Masca/Yogini rosa reserves the right to amend the dates. This may be due to several reasons, not limited to but including war, adverse weather conditions, riots and or matters concerning safety, operational circumstances such as damage caused by fire, or the accommodation becoming unusable due to utility company work or lack of services, leaks, repair work or any other such reason. In these circumstances, the reservation may need to be adjusted accordingly.
Mandala de Masca/Yogini rosa is not liable for any additional costs or losses that are incurred by you due to the change of reservations. This includes, but is not limited to, any extra hotel reservations, car rentals or the cost of non-refundable airline tickets. Situations may arise which, in our opinion, make it necessary for us to change the normal retreat schedule. We advise that your travel insurance covers holiday curtailment.

RESPONSILIBITY
We are responsible for providing the services listed and confirmed at the confirmation, where it is within our control. Furthermore, it is agreed by you that the owners/operators of the retreat are not the guardians of any customers' safety and they, individually or collectively, cannot be held liable in any way for occurrence which might result in illness, injury or other damage, loss or theft to the customer, his property, or his family, heirs or assigns. The liability of Mandala de Masca/Yogini rosa is limited to a total of the booking price irrespective of the title/claim.
YOUR HEALTH
Retreat participation, yoga, workshop, excursions, trips and exercise classes are all undertaken at your own risk. For your safety and for the safety of the other participants and members of the team we need to make sure that we are well informed regarding any special conditions. You will need to inform Mandala de Masca/Yogini rosa or the retreat leader before attending the retreat. In the case of any serious health conditions (allergy, mentally and physically), you need to confirm that you are sufficiently fit and healthy  to take part in the yoga classes and other activities.  We may ask you to provide a consent form from your doctor to confirm you can take part in physical activities. If you are a retreat leader you will be responsible to make sure the above is being done and completed before the retreat starts. Mandala de Masca/Yogini rosa will be blameless for any injuries incurred during your stay. Mandala de Masca/Yogini rosa will not be liable for any loss or damage to your personal property.
WAIVER OF RESPONSIBILITY
With respect to booking and/or joining a retreat at Mandala de Masca facilitated in cooperation by Yogini rosa and a possible third party ( , I, and if I am under 18 years of age, my parent or legal guardian (collectively and individually referred to henceforth in the first person singular) understand that my permitted participation in this retreat, for which I hereby acknowledge, may include tasks or actions that might be hazardous to me. Irrespective of the risk associated from these hazards, I assume any risk
or harm that may occur to me or the participant due to taking part in the retreat or the consumption of any substances during my (their) participation of the retreat.
I release the Mandala de Masca/Yogini rosa from all liability, damages or costs that might arise from participation in the retreat involved, from participation in activity involved and from any consequence involved in my (their) participation including travel to and from the event, excursions or any other activity during the retreat.
I agree to be bound by the under-noted conditions of this waiver and release of liability, limitation of damages, indemnification from claims, consent to medical attention and treatment and grant of rights ("Waiver"):
Agreement of Voluntary Participation in a Retreat
I hereby confirm that I understand that I am participating in a retreat at Mandala de Masca voluntarily. My health is good, and I suffer no physical or mental conditions that render me particularly susceptible to injury or any disability while participating in the activities offered by the Mandala de Masca/Yogini rosa.  I understand a retreat  involves activities that may present a risk to those with specific heart or lung conditions, or with any other condition where walking and exercise should be kept to a minimum. I understand that the Organization is not responsible for the content of any food or drink that I consume, and that I am solely responsible for any damage to my health through any allergy, known or unknown, that I may have.
Understanding of Risk Involved
I am fully aware of all risks associated with my participation in a retreat  including without limitation, any injury arising from or associated with food sickness, allergic reactions, weather conditions, choking, injuries caused by other participants, pedestrians and motor vehicles, either by mishap, accident or self-inflicted.
Acceptance of Risk and Assumption of Personal Responsibility
I accept and assume all risks in association with the retreats offered by the Organization, whether there foreseen or unforeseen, known or unknown, in any way whatsoever associated with my participation in the retreat activities offered by the Organization.
Release Mandala de Masca/Yogini rosa from Liability
I hereby forever and unconditionally release the Organization,  plus any affiliated entities or subsidiaries, volunteers of the organization, current and former employees, members of the team, owners, managers, contractors, partners, shareholders or insurers (referred collectively to as the 'Released Entities') from any and all actions, claims, damages losses, costs liabilities and expenses, including attorney's fees without limitation, for any loss or damage of property, injury or death that arises in any way out of my participation in a retreat including, without limitation, any and all claims arising from the negligence of the 'Released Entities'.
Limitation of Damages
The liability of the Company to me will be limited to actual damages caused by the gross negligence or willful misconduct of the Released Entities while performing their duties and responsibilities hereunder, provided that my damages in connection with my participation in the retreat shall not under any circumstances exceed the sum of Euro 500. My sole and exclusive remedy shall be recovery of that sum not exceeding Euro 500. All liability arising out of my participation in the Retreat shall be cumulative and not by each individual instance. The Organization shall in no way be liable for any incidental, consequential, punitive or special damages or any other form of direct or indirect damages even if the Organization has been informed of the possibility thereof.
Indemnity from Claims
I agree defend and indemnify the Released Entities previously defined from all claims of any kind incurred as a result of my participation in a retreat.
Consent to Medical Treatment
I hereby authorize the Organization to provide me with customary medical treatment, assistance, transportation and emergency medical treatment by means of medical personnel or services of its choice, although this consent does not imply that the organization has a duty to offer such assistance, services or transportation.
Severability
If for any reason any provision of this waiver is declared to be unenforceable or invalid, the enforceability and validity of the remaining provisions shall remain unaffected. The provision declared unenforceable or invalid shall be deemed modified as to render it enforceable and valid. If no modification is possible to render it enforceable and valid, then this waiver shall be considered as if such a provision was not included, and the obligations and rights of the parties concerned shall be construed and enforced accordingly.
Binding Effect
This waiver is binding upon my next of kin, family, heirs, personal representatives, beneficiaries and assigns, and inure to the benefits of the Company, its assigns and successors.
By continuing to take part in a Retreat organized by Mandala de Masca/Yogini rosa I indicate my voluntary agreement to the provisions of this waver and Release of Liability.
Participation in a Retreat by a person under the age of 18 years is an indication that a parent or legal guardian of the person taking part has read and consented to this waiver in addition to the person taking part.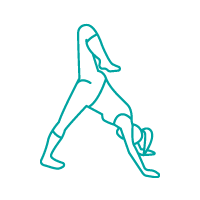 Items left at the venue will be returned only upon request and at the guests' expense. Mandala de Masca/Yogini rosa is not liable for lost items. Mandala de Masca/Yogini rosa will only hold items for 30 days before they are discarded.
WEATHER CONDITIONS
One of the most wondrous aspects of the beautiful island of Tenerife is its climate. The weather is glorious, that is why Tenerife has earned the reputation of being one of the best year-round holiday hotspots. But due to many reasons the worlds weather conditions can be unpredictable and can change quickly and significantly. Mandala de Masca/Yogini rosa cannot be made liable for unpleasant or unsuitable weather conditions and no refunds are made for such conditions.
FORCE MAJEURE
Means any unusual and unforeseeable circumstances beyond our normal control, the consequences of which could not have been avoided even when exercising all due care. Such circumstances or events include, but are not limited to, war or threat of war, riot, civil unrest, industrial disputes or strikes, unavoidable technical problems with the accommodation, transport or closure or congestion of airports, terrorist activity, natural disasters, industrial disasters, fire, theft, flooding and adverse weather conditions. In the event of any the above, refunds and compensation payments cannot be made.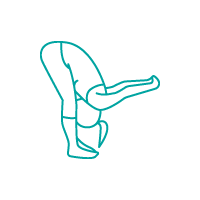 VERBAL CHANGES
Verbal changes of contract are not valid unless agreed and confirmed in writing by Mandala de Masca/Yogini rosa.
PRINTING, TYPING, TERMS AND CONDITIONS, CALCULATION ERRORS and OMISSIONS
Mandala de Masca/Yogini rosa reserve the right to correct any printing or typing errors, omissions or calculation mistakes at any time. We also reserve the right to amend our Terms and Conditions that apply to your booking at any time and without prior notice.
CONTACT, COMPLAINTS AND SUGGESTIONS
Mandala de Masca/Yogini rosa is confident that you will not have any cause for concern during your retreat. However, if you should have any problems during your stay, this should be brought to the attention of the retreat manager to find a direct solution. If you are not satisfied with the proposed resolution, then any further comments or suggestions should be put in writing within 14 days of your return, specifying the problems to: mail@yoginirosa.com or mail@mandalademasca.com.