Recharge and Release Retreat
with
Cuny & Judith
14 – 21 October 2023
---
Recharge and Release
with Judith and Cuny on the beautiful island of Tenerife, the island of eternal spring…
Surrounded by nature (picture avocado trees, cacti and lemon trees), a luscious 6 terrace garden, tucked away in a beautiful valley you will find Mandala de Masca.
Join us here on a 7 day luxury retreat.
Level: all (beginners and advanced)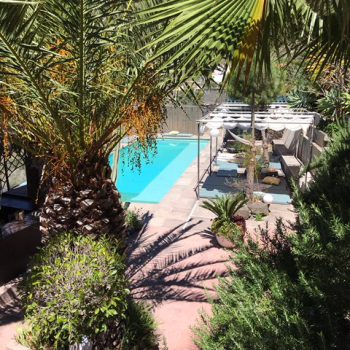 Imagine
During this lovely retreat we´ll provide you the space and tools to let go of the external aspects and turn inwards.
Imagine having the time and space to reflect and let your intuition speak. To be able to recharge and let life flow through you.
In the magical surroundings of Mandala de Masca on Tenerife… The tools we offer vary from different yoga sessions to additional techniques to release and recharge.
We'll take you on a journey in which you'll find flow yoga, yin yoga, meditation, yoga nidra and myofascial release, journaling and soul collage techniques.
Where you stay, sleep and eat
You will be staying in lovely rooms with own bathroom, shared or private. Every day you get to enjoy delicious meals, gluten free and all plantbased – with lots of home grown veggies. We offer 2 yoga classes per day topped off with a daily 1 hour yoga nidra session.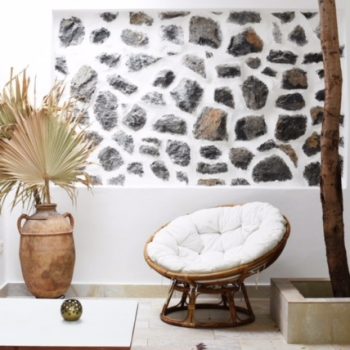 About the program
We will start the day with a guided meditation and breath work followed by an energizing flow class.
At the end of the day we will guide you through an unwinding yin class.
Every evening after dinner, you'll experience a deep relaxing yoga nidra to prepare you for the best nights sleep.
During this week we'll also share a myofascia release workshop and we'll guide you into creating a soul collage and to journal – everything to help you to travel further inward.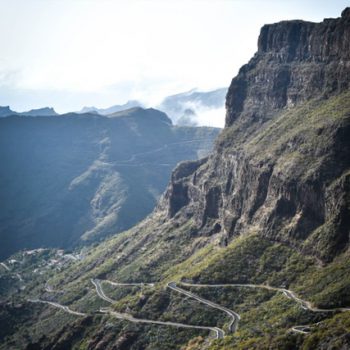 Enjoy your free time
Next to yoga sessions, you'll be able to enjoy plenty of free time, to be spent according to your own likings…
Whether you want to take a swim in the swimming pool, explore the surroundings on your own, or just chill in one of the hammocks under the trees.
And of course we will spoil you with a lovely goody bag upon arrival.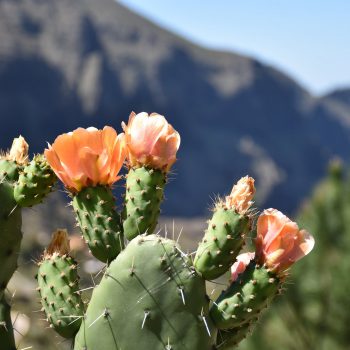 Contribution per person
€ 1.249,- based on a shared room (max 2p) * € 1.149,- when booked before 1st of June
€ 1.699,- based on a private room (limited availability)
Includes:
Check-in-day: transfer from Airport Tenerife South (based on a shared ride between 2 pm and 6 pm)
Check-out-day: transfer to Airport Tenerife South (based on a shared ride at 10 am)
Included
Airport transfer upon arrival and departure
7 night accommodation
Delicious food and beverages
Luscious surroundings
Swimming pool at your disposal
Excluded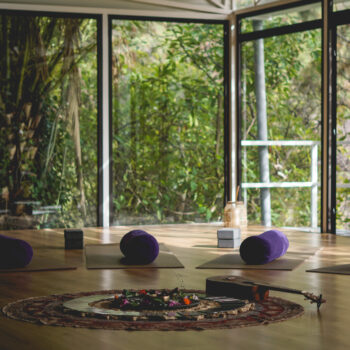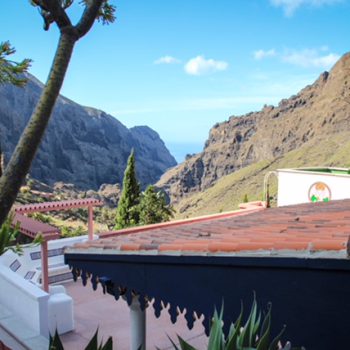 At a glance
Daily meditation and breathwork
Daily flow session
Daily yin yoga
Daily yoga nidra
Daily journal prompts
Mysofascia release workshop
Soulcollage workshop
Extended meditation session
Journaling session
Abundant goody bag
Daily time Schedule
07:45 Tea & fruits
08:00 Guided meditation, pranayama (breath work) and energizing flow class
10:00 Nourishing breakfast
11:15 Relax time
13:30 Abundant healthy lunch
14:45 Free time
16:30 Calming Yin class
18:15 Healthy dinner
20:15 Deeprelax Yoga Nidra
22:00 Silence and rest
– On 2 days a workshop is scheduled at 11:15 instead of free time, on 1 day a workshop is scheduled at 14:45 –
The program starts 14th of October at 18:45 am with dinner followed by an opening ceremony. The program ends at 21st of October after breakfast and a farewell ceremony. Check out at 10:00 am.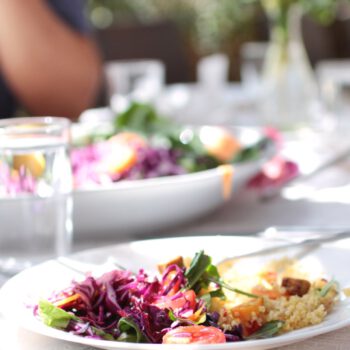 ---
Judith
"The journey of yoga is full of surprises, discoveries and endless possibilities as we move towards stillness. Connecting one breath to one movement at a time."
I have been teaching and studying various movement-based practices including dance, somatic- and natural bodywork, movement meditation and yoga for more than 3 decades. (This makes me feel a bit old 😉). During my years as a dancer and teacher I discovered yoga and fell in love with its beauty and spirituality.
I embarked on my first yoga teacher training to deepen and understand more about my own practice. It wasn't until the Personalized Yoga® teacher training at Laraiz that I felt deeply inspired to share the practice of yoga full time.
My classes are infused with organic transitions, moving the way our bodies are made to move, always honoring the philosophy of the practice of yoga.
I aim to fill my classes with creativity and flow, also feeling strongly about guiding safely, with emphasis on safe personal alignment. I do my best to personalize my classes, catering for different abilities and needs.
I am grateful to be able to share the joy of movement and connecting to the rhythm of breath, finding freedom in body and mind.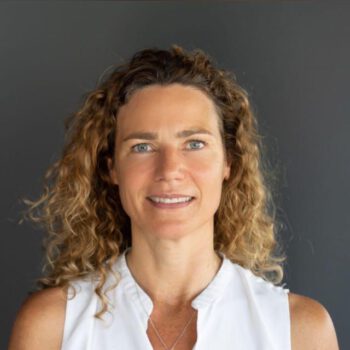 Cuny
"A calm mind is such a precious gift in these daring times. I hope that my students can really start to recover their minds from overdrive into calmer water."
Next to teaching Deeprelax® yoga nidra, I am a copywriter and a communications consultant. It is my mission to teach you the gift of how to attain and maintain a calm mind – something we probably all need in our fast-revolving society.
My yoga journey started in 2007. Having quite an irregular life back then, my practice wasn't very regular. But deep down I already wished to being a yoga teacher one day… That became a realistic option after 2015. I was asked to ghost write the yin yoga book from Skadi van Paasschen and suddenly I remembered my wish.
In 2016 I did my first Yoga teacher training: 350h Personal Yoga® at Laraiz where Judith and I met. Several trainings followed, including the Deeprelax® Yoga Nidra (House of Deeprelax).
The combination of corporate work and teaching yoga nidra keeps me connected to both sides of life: with my feet on the ground and my soul connecting to the energy that we all are.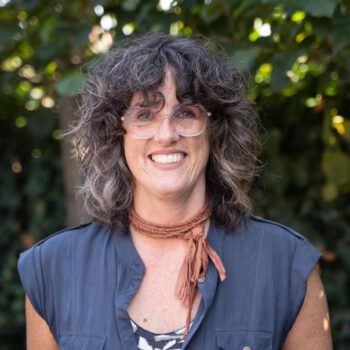 We are beyond excited to be able to share this special retreat week with you.
It's been so long in the making…
We truly hope to welcome you in October in this little part of paradise.
Yes! Sign me up please
---
Do you feel compelled to join? Just hit the BOOK button
We'll contact you as soon as possible to confirm your registration and answer any questions. We look forward to having you!
If you have any questions in the meantime, please don't hesitate to contact us: rechargeandreleaseretreats@gmail.com or send us a message:
Cuny: 0031-624238389 / Judith: 0031-648980292
Our instagram handles:
@cunystelpstra
@judit_jud
@recharge_release_retreats

BOOK
THIS
RETREAT
BOOK
THIS
RETREAT