Chakra Retreat
A Yoga experience – journey through the chakras
at
Mandala de Masca
4 January – 11 January
2024
---
We want to invite you on a journey back to yourself. Take this invitation as a present. A present for your own Me. A week retreat facilitated & organized by the team of Mandala de Masca. Join this program around the 7 chakra's. A balanced weekprogram with yoga, workshops, healthy food and enough to time rest and to explore our peaceful location in the valley of Masca – in sunny Tenerife. Everybody is very welcome to join (all levels are invited)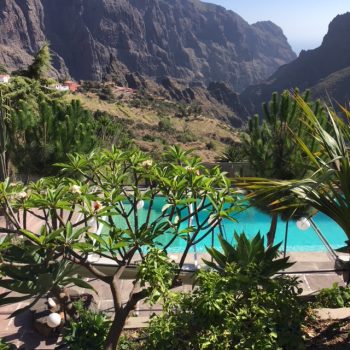 7 Chakras
This retreat is a journey through 7 different routes, one for each of the 7 Chakra's.
Chakras can be opened, healed and harmonized through awareness, movement and breath during the daily yoga in the beautiful yogashala or on the rooftop.
Every day we will have beautiful hands on workshops in connection to one of the 7 Chakra's.
We will go on a journey to experience, deepen & enjoy the wonderful existence of our own being.
We will be supported by means of conscious, regenerative and depurative eating & the connection with nature.
DISCONNECTING TO CONNECT
For everyone who needs some disconnection from their daily busy world.
During this days journey we will connect to our own inner coherence supported by the beautiful surroundings where we stay, the healthy food that we eat and the yoga that we practice.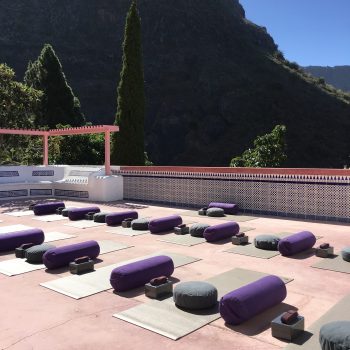 WEEK SCHEDULE
07:45 Tea & Fruits
08:00 Morning Yoga practice
09:30 Beautiful Healthy Breakfast
11:00 Workshop / Relax time
13:30 Lovely Healthy Lunch
Free time / Massage time
16:30 Afternoon activity
18:00 Delicious Healthy Dinner
20:00 Yoga practice / Evening program
22:00 Noble Silence and Rest
*The program starts 4th January at 18:30 with Dinner followed by an opening Circle. The program ends at 11th January after breakfast. Check out at 10.00 am.
Disconnect to reconnet from the Root – Muladhara
The journey begins in the four petals red lotus located in the base of the spine.
The first chakra represents the material world, the force which binds energy into form and creates the density that we experience as the physical world.
It`s element is earth and this chakra represents the survival instinct and the primal connection tho the Earth`s matrix of life.
Muladhara means root support to have the proper foundation for the long journey upwards one needs roots deep in the earth.
It is here that you come home to the peace, stillness and solidity that is found in the natural world.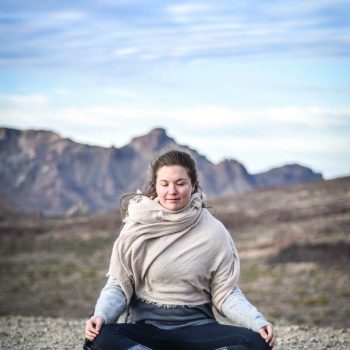 I fell with passion and confidence – Swadhisthana
The six petals orange lotus chakra is called Swadhisthana, meaning one`s own place. This chakra is related to the element water and represents the dual nature of existence. The constant ebb and flow of polarity. Opposites attracting, moving and flowing toward each other with the primal longing to merge together as one.
In the body, this chakra emanates from sacrum, the hips and pelvis as seat of movement, sensation, pleasure, desire and emotion.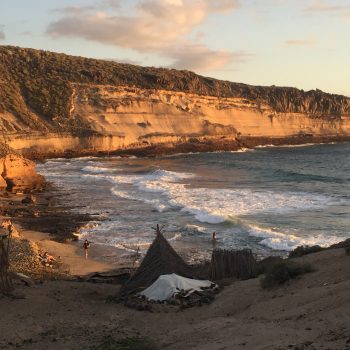 The empowerment – Manipura
The third chakra, located in the solar plexus, it`s the yellow lotus of Manipura which means lustrous gem. From earth to water to fire. Here the divine spark of consciousness ignites the fires of our will to burn through resistance and vitalize the entire system pulsating flames of energy, eliven us to awaken our power to burn with purpose, to strengthen our will.
This fire carries and sustains us as we burn through the ego and dissolve into the lustrous gem that is the true source of power.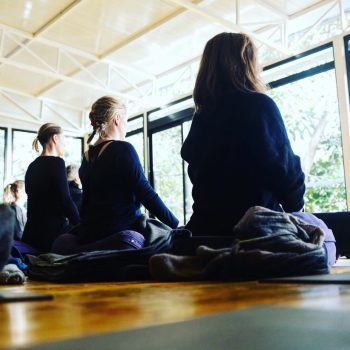 Reconecting with Love – Anahata
Here we find the green lotus of 12 petals called Anahata meaning unstruck or unhurt. The element of this chakra is air. As we rise up into the softness and spaciousness of the sky that invites the heart to open and fly free, expanding into the element air with each breath we take.
Uniting heaven and earth, masculine and feminine, mind and body in perfect balance. The heart is a soft place, tender, deep, a place of compassion and connection.
When awakened, the heart beats with the rhythm of life pulsing it`s love through all our relations, self and other, culture and planet, human and divine.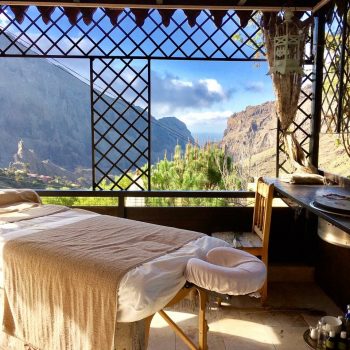 CONTRIBUTION per person*
€ 1.245,- based on a shared room (2p.)
€ 1.645,- based on a private room
*All proceeds of this retreat directly supports the work of the non-profit Foundation Yogini rosa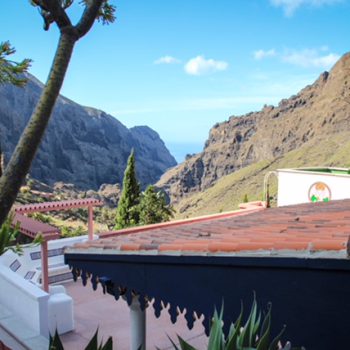 Express myself – Vishuddha
Now we are in the blue lotus of sixteen petals, located in the throat and called Vishuddha wich means Purification.
From the primordial Ôm, vibration ripples through all of creation resonating, expressing, harmonizing, synchronizing and opening our voices to sing our truth into the chorus of life.
From the inside out, our self-expression flows in waves of vibration taking us deeper and yet deeper to the truth we hold within and the truth we find without. From essence into vibration to sound, to language, to communication and expressions of creativity.
Reconecting with our inner wisdom – Ajna
The brow chakra, a lotus of only two petals called Ajna which means to perceive and to command. Also known as the third eye, center of vision, insight and the limitless world of the lights. The two petals of this chakra bring resolution of duality to the singke pointed focus of the third eye.
This is the chakra of seing, of imagination, the place that reveals the radiante light within.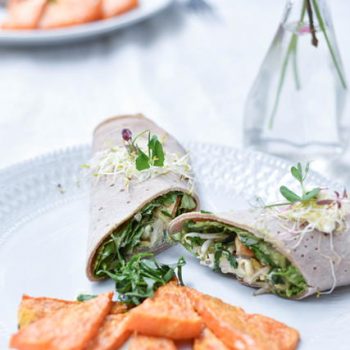 Focusing your consciousness on this center to find insight, to seek vision, to bask in the eternal beauty of the inner world as rays of awareness pierce through diversion and bring clarity.
Walking toward pure consciousness – Sahasrara
The crown chakra, Sahasrara, meaning thousandfold. The thousand-petaled lotus of infinite awareness.
Still your mind, witness the unfolding sparks of ilumination, to journey to the universal consciousness. Feeling one.
WHAT IS INCLUDED
7 Days ME time for you in Masca Tenerife with likeminded
Daily Yoga (twice a day except for the start and end day)
Different styles of yoga (Hatha/Yin/Yang/Nidra)
7 Nights of accommodation in a beautiful room with its own bathroom
7 Days at Mandala de Masca enjoying all the facilities and services
3 Healthy plant based meals a day
Delicious homemade drinks
Fruits & healthy bites during the day
Food workshop by our Chef
Create your own Mala workshop
Chakra workshop
Healing Sound bath
Meditation in nature
Magical nights under a sky full of the stars
Airport transfer from the Airport Tenerife South (based on a shared ride between 3pm and 6pm)
Airport transfer to the Airport Tenerife South (based on a shared ride at 10.00am)
Memories of a beautiful week
TEAM
Barbara
With her warm hearted presence and her sincere interest in her students Barbara's classes will bring you down to earth as well as aware of our bliss in consciousness. With her many years of practice and dedication you can feel her knowledge and wisdom in her classes. Barbara studied different forms of yoga with profound teachers (Ashtanga, Vinyasa, Yin, Yoga Nidra, Yoga Therapy, meditation & pranayama) around the world.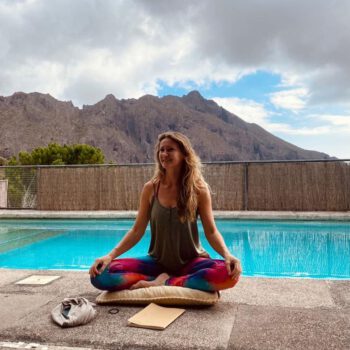 Garmt
With his colorful classic tales and sages, Garmt guides you through his classes with lightness and humor. Bringing you back to this very moment in where he shows you a different perspective and an inspiring world. With his background in Anusara, Vinyasa and his love for meditation Garmt will bring along both playfulness and depth.
[/one_half]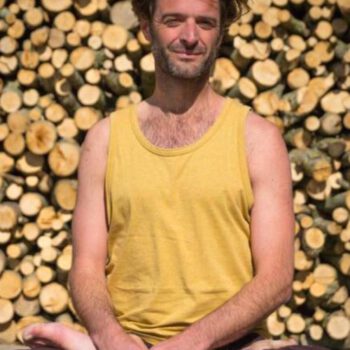 Maciejka
With love for plant based food, Maciejka our chef, creates the most beautiful plant based plates with the rest of the team for you.
Born in Poland and currently living in Tenerife.
[/one_half_last]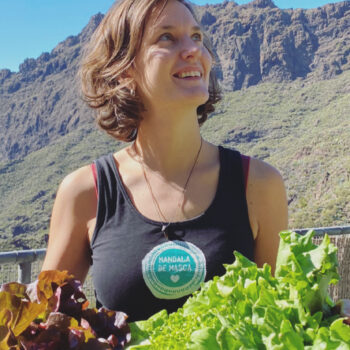 [/one_half_last]
Monique
Host, Yoga Teacher & Co-Founder of Mandala de Masca a concept of Yogini rosa. Born in the Netherlands
"At Mandala de Masca you will experience the energy floating around and waiting for you to open yourself during your practice of your own blended mix of happy things."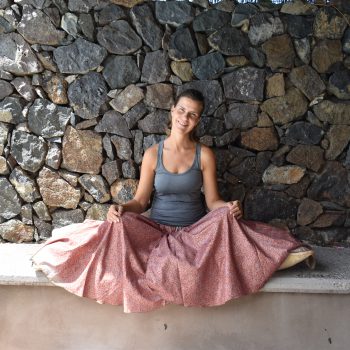 Do you want to join?
---
How to book this retreat
By a click on the Booking botton you can make your reservation for this retreat. The team of Mandala de Masca will contact you.
BOOK
THIS
RETREAT
BOOK
THIS
RETREAT