Yoga and Hiking Retreat
with
Wanderlust Yoga
25 September – 1 October
2023
---
Hey You!
Wanderlust Yoga is here to remind you what it's like to feel alive by being outside.
Immersing yourself in nature gives you inexplicable joy. Our job is to help you find that joy!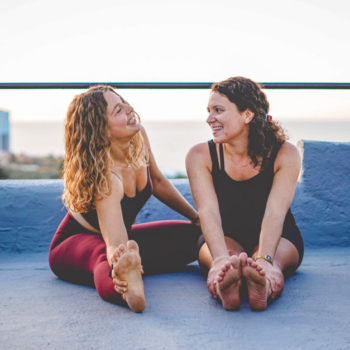 We're Constanze and Sarah and in the last decade, we've made the transition to a more mindful, outdoor lifestyle (can you tell by our dirty feet?!) and we're crazy about it. We want to share this feeling with you. For that reason, we created Wanderlust Yoga Retreats!
We're here to give you back your energy, help you disconnect from daily life, find some inner peace, and find your way back to YOU.
If you're looking to relax, wind down and disconnect from the world in beautiful surroundings, immerse yourself in our rejuvenating 6-day, 5-night hiking and yoga retreat in the mystical Masca Valley.
Our home for the retreat is the luxurious retreat centre Mandala de Masca. Nestled among the Teno mountains on the northwest tip of Tenerife, with hiking trails right outside the front door, there's no better place to connect with nature.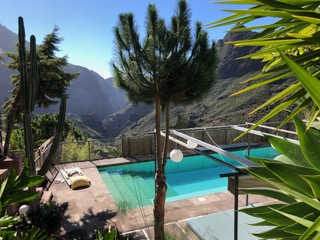 Daily yoga and breathwork practices will energise and restore you. Hiking adventures will invigorate and excite you. Guided meditations will help you arrive in the present and appreciate connecting with nature.
Healthy plant-based food homemade with ingredients grown in the retreat centre's organic gardens will rejuvenate you.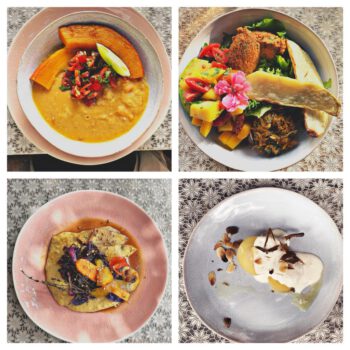 If you're looking to take some time for yourself to feel calm, healthy and strong, join us on this unforgettable adventure.
We could ramble more about how amazing it will be but one of our past guests can tell you better than we can:
"Wanderlust Yoga Retreat was exactly what I needed. A very nice balance between time to reconnect with myself, enjoy nature, discover the island and meet great people. The vegan food was delicious and the hosts were amazing." Cristina via TripAdvisor
We can't wait to meet you!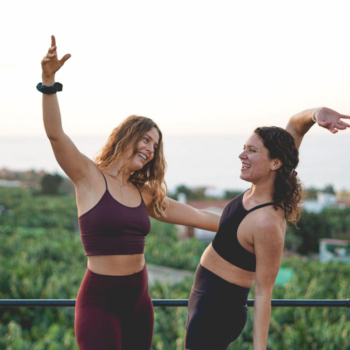 Constanze & Sarah ♥️
Do you want to join?
---
Please follow this link Wanderlust Yoga Retreat Tenerife for more information