Yin/Yang
Teacher Training (50hr)
with
Alison Melvin & Leah Kline
23 October – 31 October 2019
---
Join us for a Yin/Yang residential teacher training week in October 2019 in the beautiful setting of
Mandala de Masca in Tenerife.
For Whom
The training is designed for yoga teachers who already have a 200-hour qualification and want to learn how to teach a general level Yin/Yang class.
What to expect
The teaching environment will support our learning, surrounded by the magnificent Masca mountains and nourished by organic vegetarian food.
We will learn how to direct the flow of yin and yang energy in our own yoga practice and how to skillfully guide others.
This training combines the foundation poses of an active practice with the long-held poses of a yin practice.
Both active and slow yoga practices are essential to enhance and maintain the overall health and vitality of the different aspects of our being –  physical, mental, emotional and energetic.
The teachers
Leah Kline and Alison Melvin are experienced yoga teachers of many years and close friends.
Topics
During the training we will focus on the following topics:
What is yin vs yang yoga
General principles and benefits of yin yoga
Alignment principles and modifications for Hatha yoga (Yang)
Guidelines for how to sequence a slow yoga/yin class
How to sequence a yin/flow class eg activating, calming, strengthening, balancing
Methods of pranayama for slow flow/yin (and when to use them)
Mindfulness and breath awareness
Energetic directions for movement practice – muscular, organic and spiraling
Meridian theory and lines of energy
Adjustments and cueing techniques for all levels
Practice of syllabus of foundational Hatha poses – standing, seated, lying, forward bends, backbends, inversions and warm ups
Practice of syllabus of Yin poses seated and lying to open and deeply stretch the spine, hips and legs
Finding your voice as a yoga teacher
Inspiration for teaching and preparing lesson plans
Working in small groups to practice teaching each other
Practical exam and feedback of teaching skills
Entry requirements
Students are expected to have already completed a 200-hour teaching qualification (any style) and to be familiar with the standard syllabus of poses for both yin and yang.
If you are not fully familiar with either style of yoga, we request that you attend at least 20 lessons of the missing style prior to the training.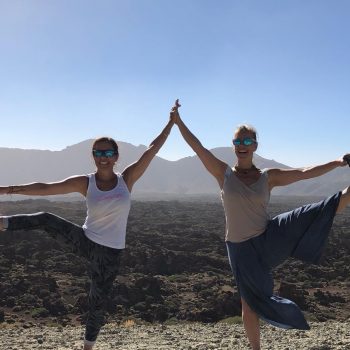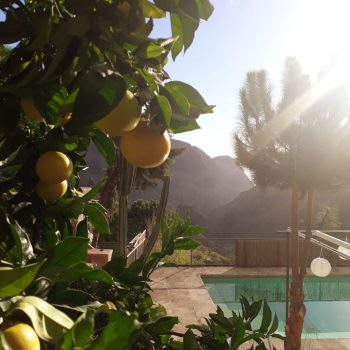 Price
Based on a shared double room € 1.399,- p.p.
*All proceeds of this retreat directly supports the work of the non-profit Foundation Yogini rosa
.
Do you want to join?
---
How to book this Training
By a click on the BOOK button you can fill in your reservation form. The team of Mandala de Masca will contact you.

BOOK
THIS
RETREAT