Women Restore & Renew
Retreat
24 november – 1 December 2023
---
Escape
An essential retreat journey to escape your daily life and to return to your own essence. A peaceful surrounding that will support your process to relax, to let go of what no longer serves you and to embrace whatever comes your way.
Dear beautiful woman
IMAGINE to have the time and space to reconnect with yourself and truly feel what's going on inside? To check in with your inner feelings and to express them freely. To have the chance to take finally care of yourself, without having to constantly juggle the roles of partner, wife, mother, daughter, sister or friend?
IMAGINE the relief of finally letting go and being present in only yourself – It would be an incredible feeling, don't you think?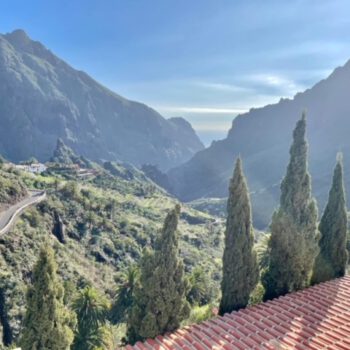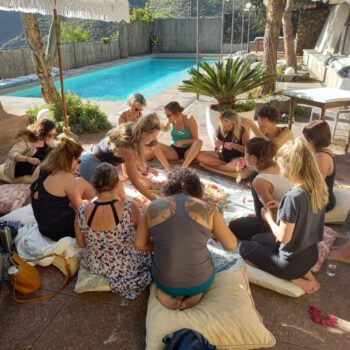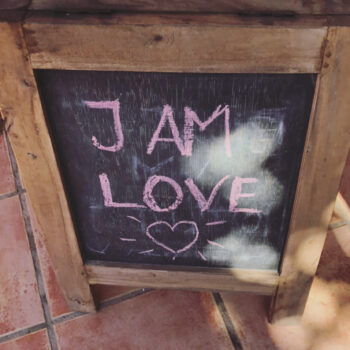 invitation
We invite you to SURRENDER and to allow SELFCARE into your whole being. Open up to all that life has to offer you in the current moment, letting go of all the MUST DO´S and JUST BE here.
A chance to find your true inner

HAPPINESS

and to

BE PRESENT

in the here and now.
Safe space
We provide a safe space for YOU, without any judgement.  A place where you can find your voice, reclaim your power, and remember your self-worth. All in SOFTNESS and by SLOWING DOWN.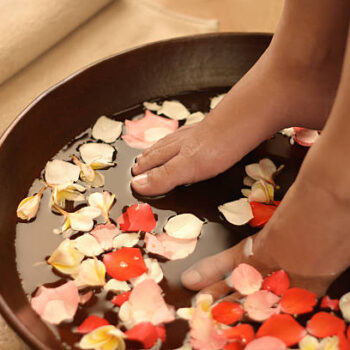 Together with other like-minded women, you will notice how it is needed to take care of yourself in Physical, Mental and Spiritual way – A balanced week with yoga, workshops, healthy food, nature and time to become silent.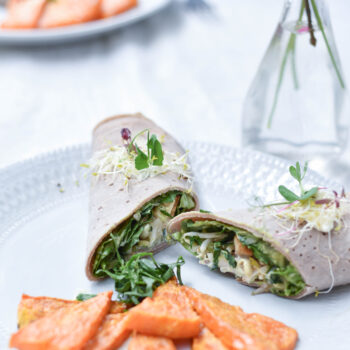 AND when you go back home there is a possibility, you could pass this on, to your loved ones so … A big Present for your own ME.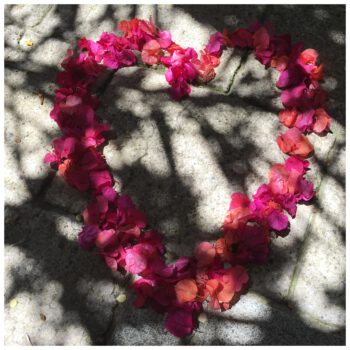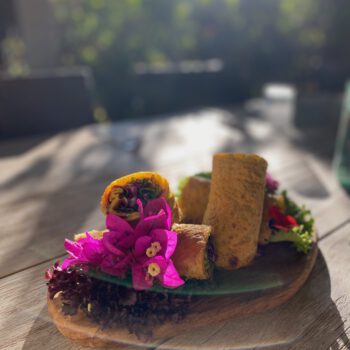 YOGA
Well Woman Yoga is about the seasons and cycles of women in every phase of her life.
Awareness of the womens body, time for yourself/reconnecting with femininity, breath and relaxation are the starting point in these yoga classes.
Well Woman Yoga is for women of all ages, regardless of your physical condition. Classes will consist of gentle yoga exercises with soft flowing movement with minimal stress, pranayama (breathing techniques), deep relaxation in supportive postures.
The classes will be inviting you to explore movement, to connect with your intuition and to attune to your own unique rhythm.
Expect to be surprised by the softness, the playfulness, heartconnecting and fun practise.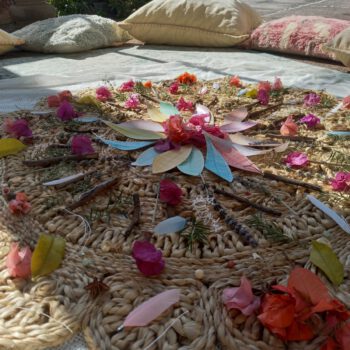 Restorative & Nidra
In addition to Women Yoga, we are also offering Restorative Yoga and Yoga Nidra, both designed to help you relax and become more in tune with your body.
These practices allowing you to experience a deeper level of relaxation.
HEAD-TO-HEART WORKSHOPS
We will be offering inspiring workshops to connect with your intuition and creativity.
When you feel connected with your intuition the creativity will flow and you can explore how to create from your inner world.
This way you feel REALLY connected to your creation.
You don't have to be creative to create!
HEALTHY FOOD
While you feed your soul, we feed your body.
With hand-picked ingredients from our own organic gardens, our yogi chefs & team members create Garden-to-Table meals three times a day, healthy bites in between and all delicious natural drinks you desire .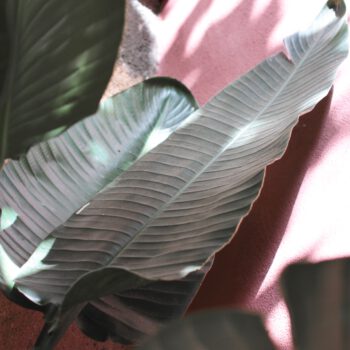 NATURE
Explore the wonderful surroundings while you take in nature at its most pure. Walk the valley, climb the mountain, find your hammock
rituals & little "gifts"
We will start each morning with a calming morning ritual. Activities such as mindfully washing your hands in clear valley water enriched with essential oils and freshly picked flowers can help you achieve greater clarity, focus and productivity throughout the day. Additionally, each day you will receive relaxing and enjoyable experiences in small "gifts" to put a smile on your face.
daily schedule
07.30 Your Wake-up Morning Ritual (tea & fruit)
08.00 Morning Well Women Yoga Practice
09.30 Beautiful healthy plant-based Breakfast
11.00 Checking-in Journaling & ME time
13.30 Lovely healthy plant-based Lunch
Free Time or Massage
16.00 Afternoon activity
18.00 Delicious Healthy plant – based Dinner
20.00 Closing-the-day Program
22.00 Silence & Rest
.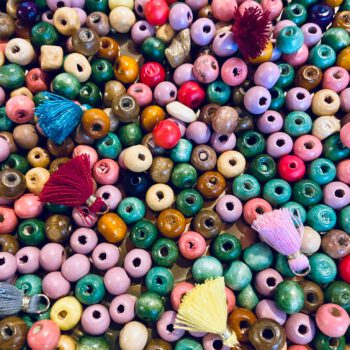 .

What is included?
Morning Rituals
Daily Well Women Yoga
Workshops
Afternoon Activities
Women circle
Meditation in Nature
7 nights accommodation
3 healthy meals a day (except from the check in and check out day)
Fruits and healthy bites during the day
Your own Well Women Journal
Shared transfers Tenerife–South Airport (TFS) to Masca and back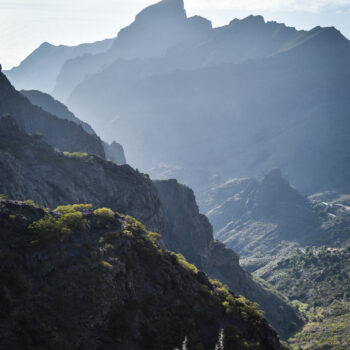 CONTRIBUTION per person*
€ 1.195,- based on a shared room (2p.)
€ 1.495,- based on a private room
*All proceeds of this retreat directly supports the work of the non-profit Foundation Yogini rosa
IT'S OUR INTENTION THAT EVERY WOMEN IS LEAVING MANDALA DE MASCA HAPPY, SATISFIED, ENERGIZED AND WITH GREAT MEMORIES.
---
Paula & Monique
We love to create, to go with the flow and let emerge what is needed in the moment. This is when we are at our best! We will take you on a journey inwards and outwards to connect you with your heart (heart longing/heart's desire), your feminine softness and your most authentic self.
In connection with yourself but also in connection with everything around you. And what that exactly is and what that looks like,  that is always a surprise. We like to let things emerge organically, to make you feel curious about what can be touched in you and how to trust the moment.
We have an abundance of possibilities to create the most magical retreat for women. We invite you to come with us on this soulfull journey to slow down and be present.
Feel welcome to be inspired, to reconnect and to discover your true self!
EXPLORING – INTUITIVE – INTENTION – ORGANICALLY – SHARING – INSPIRING – CONNECTION -UNFOLDING – SOFT – PLAYFUL – HEART CENTERED – IMAGINATION   CREATION – HOLDING – FLOWING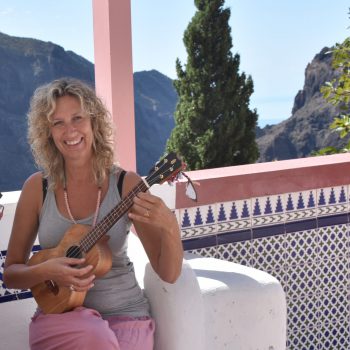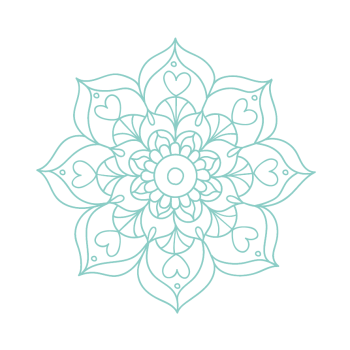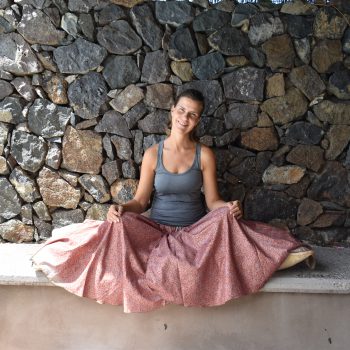 Do you feel to join?
---
How to book
If you look to join this retreat, simply click the BOOK button to register.
Our team will be in touch with you shortly to confirm your registration and answer any questions you may have. We look forward to having you join us!
BOOK
THIS
RETREAT
BOOK
THIS
RETREAT