Wanderlust
Yoga & Meditation
Retreat
4 May – 11 May
2023
---
Reconnect to yourself, rewild your body, and deeply restore through a balance of movement and rest on this 7-night retreat with Wanderlust Yoga by Sarah & Constanze
Soothe mind, body, and soul whilst being kissed by the Canarian sun on this deeply relaxing retreat. 
Destress with nourishing yoga classes, meditation, sound healing, breathwork, and Yin yoga while surrounded by the stunning nature of the Masca valley.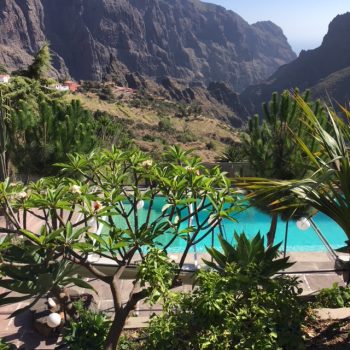 Hey You!
Wanderlust Yoga is here to remind you what it's like to feel alive.
We've designed an 8-day program for all nature lovers to bring body, mind and soul into harmony and to deliver an unforgettable retreat.
Relax for a week, regenerate, and find your inner balance. 
"Better indeed is knowledge than mechanical practice. Better than knowledge is meditation. But better still is surrender of attachment to results, because there follows immediate peace" – Bhagavad Gita 
Your Journey
You'll be taken on a journey learning how to harness the power of your breath to release stress, relax and restore and build physical and mental strength. 
Expect stunning sunrise silent meditation walks in nature, invigorating yoga practices, guided / silent meditations, sound healing relaxations, calming restorative yoga and different workshops.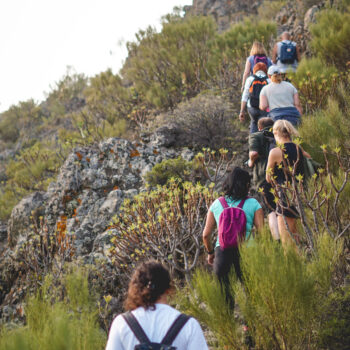 Wide range of sessions
Enjoy a variety of movement and breath-work sessions and plenty of time to explore and soak in the stunning environment in the magical Masca valley.
There'll be plenty of downtime too thanks to our nourishing Yin yoga classes, relaxing pool time, journaling and chilling in the sunshine.
This retreat promises to leave you feeling energised, invigorated and clear-headed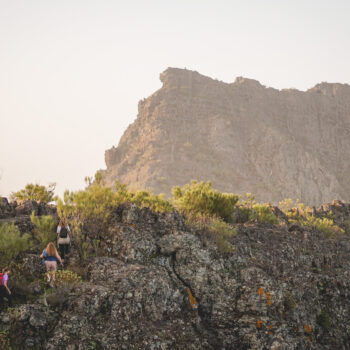 Suits everyone
This retreat is suitable for all levels, including beginners, and anyone needing a nurturing getaway in nature.
Stay in the luxurious Mandala de Masca retreat centre surrounded by mountains, there's no better place to connect with nature. 
No matter where you are with physical health, this retreat is open to any one interested in living a long, healthy, happy life.
After this week you will feel regenerated, full of energy and joy.
You will have inspiration for practice at home to take these experiences into everyday life. In this way you remain engaged and relaxed in everyday life.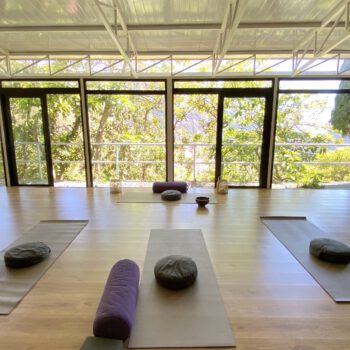 Daily Schedule
07:30 Tea
07.45 Morning yoga practice
09.30 Breakfast
11.30 Meditation workshop & practice
13:30 Lunch
15.00 Gentle walk in nature / journaling
18.00 Dinner
20.00 Evening program & meditation
22.00 Silence & rest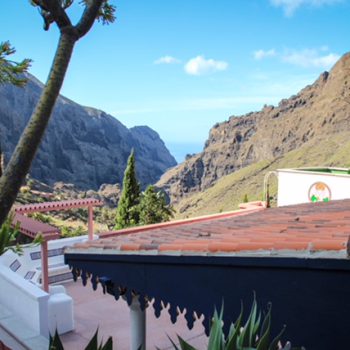 CONTRIBUTION PER PERSON*
€ 1.195,- based on a shared room (max 2p)
€ 1.599,- based on a private room
Includes:
Check in day transfer from the Airport Tenerife South (based on a shared ride between 2 pm and 6 pm)
Check out day transfer to the Airport Tenerife South (based on a shared ride at 10 am)
Highlights
Daily meditation practices (guided visualization meditation, guided stress relief meditations, etc.)

Daily morning flow Yang yoga classes 

Daily Yin, restorative, gentle yoga sessions 

Teno mountain walks

One guided hike through the beautiful Teno mountains 

Sound healing and breathwork sessions

Workshops to deepen your knowledge

Kirtan

Use of the beautiful facilities that Mandala de Masca offers 

7 nights accommodation under the stars

Wholesome and delicious plant-based food made by the kitchen team of Mandala de Masca using garden to table ingredients
Optional: Book your Massage treat 
*The program starts 4th of May with Dinner followed by an opening Circle. The program ends at 11th of May after breakfast. Check out at 10.00 am.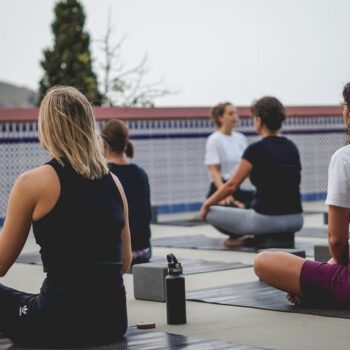 ---
About us
A message from Constanze & Sarah ♡
We created Wanderlust yoga retreats to share our love and passion for yoga, meditation, hiking, healthy plant-based food, and the magical island of Tenerife. Our aim is to help our guests slow down and feel like the best version of themselves. 
Since we started hosting retreats a few years ago, we've been tweaking our program to ensure everyone has a magical and memorable experience. We've built the program around our own studies and learnings through our yoga & meditation path and love to exchange knowledge with our guests.
Hi I'm Constanze, ☼
I discovered my love for yoga many years ago. After I got my certification as a Yoga Alliance instructor in Indonesia in 2020, I was able to gather experience teaching yoga in Goa, India at Bhakti Kutir Resort. Before this experience, my yoga practice was more for personal well-being. The great feedback I received for my teaching made me realise I should continue this enriching path. I want to pass on the joy of yoga and the way it makes you feel to the world.
During my own practice and over 500 teachings hours, I could experience the seat of my psych/ meditation in many different ways on and off the mat. I got my certification as a meditation teacher at the ashram "Yoga Vidya" and focus on integrating the holistic aspect of yoga into my teachings.
Let's bring our awareness back to our breathing. Let's get out of our head, our thoughts, to create more fun and joy in our lives. For me, retreats are the perfect opportunity to share more in-depth knowledge of the practice and to mentor people in a more intensive setting than a weekly class. 
I'm looking forward to practising with you!
☾ Hatha ~ Vinyasa ~ Restorative Yoga
♡ Breathwork | Meditation teacher 
☼ Pilates
Hi I'm Sarah, ♡
My yoga journey started like many other western yogis…looking for a place of calm in my fast-paced, busy, and over-stimulating city lifestyle. While I didn't really know what I was signing up for during my first yoga class all those years ago, I'm happy that it led me to the place I am now.
I started practicing yoga, thinking the physical postures would somehow heal me and become a cure for my racing mind. And while at first, I was really not convinced that yoga was for me, I persisted as I knew there must be some magic to it. 
Perseverance and persistence led to passion and discipline and took me on my path to completing teacher training courses in Ashtanga, Hatha, Vinyasa, and Yin yoga. Just like that, I became a lifelong student of this transformative ancient practice. 
Over the last decade, my personal yoga practice has become much softer as I look for slowness and stillness and a more mindful approach to life. I try to bring yogic philosophy into my daily life and find it helps me to live more presently and fully. I love sharing this passion with anyone who wants to listen! 
I can't wait to see you on the mat. 
☼ Hatha ~ Vinyasa ~ Krama Vinyasa ~ Ashtanga 
☾ Yin  ~ Restorative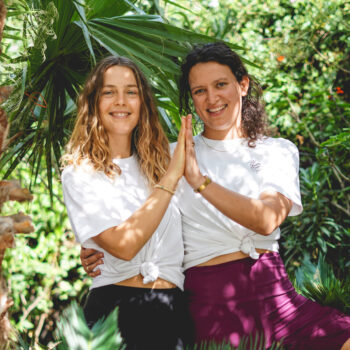 ---
We could ramble more about how amazing it will be but one of our past guests can tell you better than we can:
"A beautiful experience – … It was the perfect combination of thoughtful and varied yoga practice, walking, incredible food and time to relax and soak up the scenery. The retreat was very well planned and Sarah and Constanze put so much energy in to creating a memorable experience and making sure everyone had a good time. … I left the retreat feeling relaxed and energised and keen to return again one day." Amy via TripAdvisor
We can't wait to meet you! 
Constanze & Sarah ♥️
Do you feel to join?
---
How to book
If you look to join this retreat, simply click the "Book" button to register.
Our team will be in touch with you shortly to confirm your registration and answer any questions you may have. We look forward to having you join us!

BOOK
THIS
RETREAT
BOOK
THIS
RETREAT