WAKE UP YOUR BODY AND MIND
THROUGH
YOGA AND DANCE
With
Halla and Sigga
18 April – 25 April 2021
---
Women only retreat
The classes work for all levels. New practitioners as well as seasoned ones. Halla and Sigga are Icelandic and classes will be taught in English.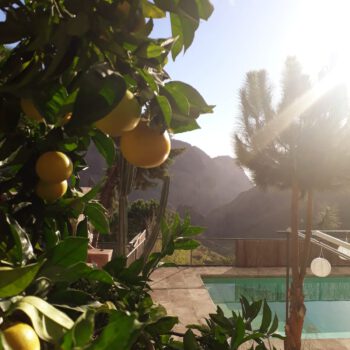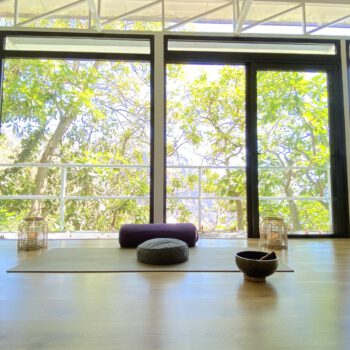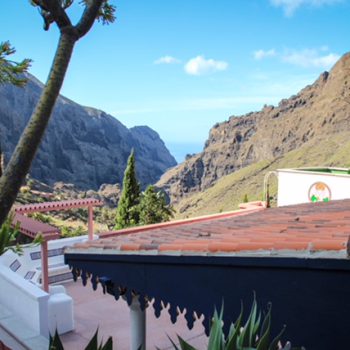 Halla and Sigga invite you to an early spring retreat in the beautiful mountains of Masca, Tenerife, where we will be surrounded by high energy nature. It's the time of the year we start waking up from the hibernation of winter, and preparing our body, mind and spirit  for long summer nights.
Those three elements, we believe we are made up from, – body, mind and spirit can feel blocked and stiff from the cold and darkness of the winter. That's why we felt the urge to create a dynamic holistic retreat to wake up with both intense and soft movements as well as yoga  in a healing energy from the mountains of Masca.
The week will be a great combination of yin and yang energy. Of soft and dynamic yoga flow, dance, movement classes, spring focused meditations, yoga nidra and ceremonies and to top it all we will be nourished with yummy healthy vegan food.
But worry not, we are not here to have any restrictions or rules. If you are longing for something less healthy there is a small town just five min walk away.
HOW THE WEEK WILL BE
Sigga and Halla will dive deep into every part of the body, mind and spirit to wake us up from winter hibernation.
Each day a new theme, a new part of the body will be explored and woken up through soft movement classes, flowy yoga classes and other external elements for the sences like cacao ceremonies, sound healing etc.
The days will be constructed of three classes a day – yoga, dance, movement, guided meditation/relaxation, ceremonies etc.
In between you will have plenty of "me" time or "we" time by the pool, in the hammock reading or relaxing, having coffee in town or taking a hike in the beautiful mountains around us.
This retreat is perfect for women who like the combination of yin and yang energy, the sun and the moon energy. Women who can feel they need some extra boost after a long winter. To raise the energy and feel excitement and life force running through your whole body again, through dynamic movement but also relaxed and  softness of more yin energy.
CLASSES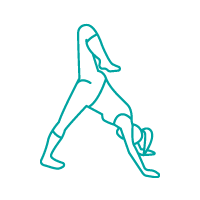 Morning movement
We wake up and get blood moving through soft movement designed to open up the body. Special focus on hips and shoulders where we tend to keep our tension.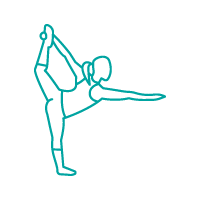 Dance
The music and intention of the day will lead the dance classes. Focus is on rhythm and the way in which we move. The classes are guided but with space for freedom.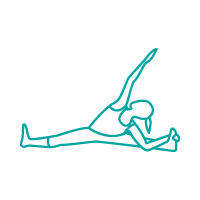 Shaking
One of the more healing practices for the nervous system is to shake the body. Releases blockages, helps with trauma and anxiety. Sometimes you just need to shake it off. In these classes you will be given tools and methods to just shake it.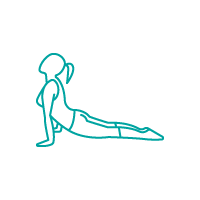 Yoga flow
Slow flowy but at the same time dynamic classes.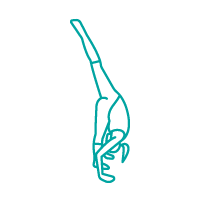 Yoga Nidra
Guided relaxing meditation, where you surround yourself completely to deep relaxation. Yoga Nidra is a very powerful way to get into a deep relaxing meditative state. In that state your body can start it's own healing.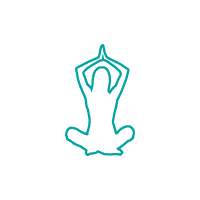 Meditation
We will do 11 minute meditation each day to create a new habit. By meditating for 11 minutes a day you begin to change the nerves and the glandular system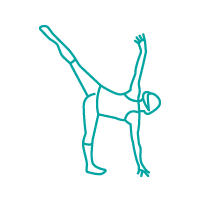 Fusion
A combination of dance, shaking, yoga flow and yoga nidra
Sigga & Halla
Sigga and Halla have been fusing together yoga, movement and meditation for the past couple of years to create fun dynamic but also relaxing classes.
Sigga has been moving from birth. Her background is in jazz, ballroom, ballet and contemporary. In recent years she has been teaching mostly commercial dancing (think Beyonce) hip and chest opening movement. She believes in letting the music lead the flow. She mixes together African, South american, hiphop, r&b, voguing, ballet and contemporary practices.
Like Gloria Esteban she believes that the rhythm is gonna get you.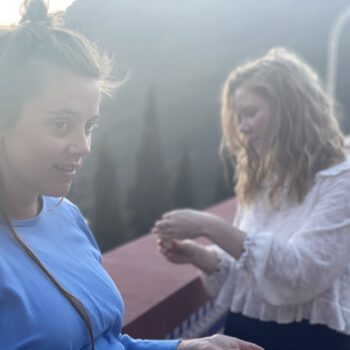 Halla is a yoga teacher and has finished three different yoga teacher training – kundalini yoga, vinyasa yoga and level 1 and 2 of yoga nidra. For the past 4 years she has mainly been focusing on creating soft but dynamic vinyasa flow classes.
Halla devotes her time between teaching, exploring yoga through her own practice, working in water as an aquatic body healer and creative work of a designer.
Daily schedule
– 07:45 Tea and a bite
– 08:15 Class
– 09:45 Breakfast
– 11:00 Free Time
– 13:30 Lunch
Free time
– 16:30 Class
– 18:00 Dinner
– 20:00  Soft Yoga / Yoga Nidra / ceremonies
– 22:00 Silence and rest