SHIFT HAPPENS
MOVE THRU IT
Yoga RETREAT
WITH
MAGGIE & NOVI
7 September – 14 September 2019
---
When LIFE gets wild and complicated, we must adjust, modify, SHIFT and move…yet we forget or don't know how.
Navigating the journey of this so-called life can be complex.
There are times when we might find ourselves stuck, unable to move forward – we can feel paralyzed by fear.
This is when SHIFT happens – all we can do is MOVE THRU IT!
This 7-day retreat is going to do just that, move us out of fear as we get our inherent vibrations and energy flowing again.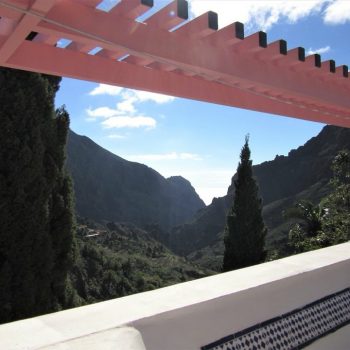 WHAT TO EXPECT
Embark on a unique retreat and life experience as you rediscover "who you truly are".
You are not a character in your soul's story…you are the author. It's up to you how your story will unfold. Though the rhythm of life can be wild, sometimes we just need to be reminded that we are born with dynamic bodies that beckon us to dance fiercely, even in times we feel like sitting it out.
HOW WILL WE DO THIS?
Together, we will explore yoga's profound capacity to catalyze personal growth and guide us to reveal our true potential. The daily practice of yoga – meditation, breathing exercises, and sequenced movement – will be used to aid in re-patterning habits that no longer serve us and cultivate ones that will.
Will there be ME TIME?
As well as time set aside to rejuvenate and restore, you can read or lounge by the pool, walk the luscious grounds or up into the mountains, and indulge in delicious home-grown vegetarian meals and delectable snacks that will feed your soul.
WHAT WILL ALLOWING SHIFTS TO HAPPEN FEEL LIKE?
It is our belief that all movement, being fluid, and flowing with our body is the best way to give ourselves permission to move through whatever adversity we are facing.
This retreat will be centered on inviting ACCEPTANCE and JOY in, so to embrace the life you have been given now.
Maggie and Novi's passion for movement, yoga and life is easily felt and accessible. They infuse a sense of humor, compassion, and an energetic flow into their styles of teaching.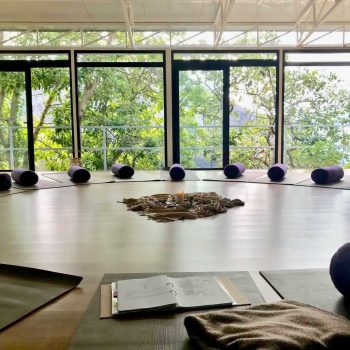 Schedule
7:30 Tea & fruit
8:00-9:30 Morning Meditation, Yoga & Journaling
9:30 Breakfast
Free time to unwind, rest, reflect, or explore
13:00 Lunch
Excursion or Free time to relax at the pool, hang in a hammock, go for hike
5:00 -7:00 Evening Yoga, Meditation, Reflection
7:30 Dinner
Down time, reading, chat with fellow yogis, journaling, walking under the stars
WHAT'S INCLUDED
7 nights accommodation
Two yoga classes per full day, some with meditation and journaling time
Two excursions: morning meditation and breakfast on a dormant volcano,
a picnic lunch on the famous hippy beach
Small goodie bag, hand selected favorites by Maggie & Novi
Three beautiful and tasty vegetarian and vegan meals per day: all prepared on site, with on site farmed, local, and organic produce
Tasty bites and homemade drinks
Unlimited water, teas and fruit
Quiet time to restore your mind, body and soul
Unlimited pool time
(Option to book massages at retreat center for additional cost)
WHAT'S NOT INCLUDED
flight
travel insurance
transport from airport to retreat center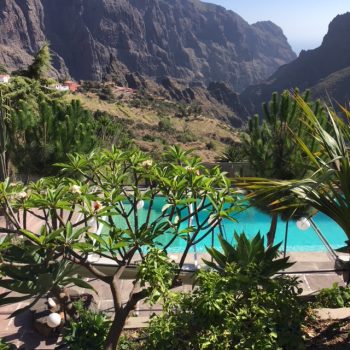 YOUR ACCOMMODATION
This gorgeous estate is a dedicated yoga retreat center in Tenerife, with stunning views surrounded by majestic mountains, lush trees and foliage.
Come delight in the sounds and beauty of nature, the fresh air and the stunning scenery that will ground you into your body and allow you to breathe a little deeper.
It is both an intimate and picturesque atmosphere that will feel like a warm embrace the moment you arrive.
PRICE
Prices are per guest. (Prices shown below include the non-refundable deposit of €300 payable at time of booking).
If booking with friends to share please state the name of your roommate
€ 899 based on a shared (max. 4p) room
€ 1.099 based on a shared (max. 2p) room
€ 1.449 based on a private single use of a room
HOW TO GET THERE
There are two airports in Tenerife. Plan to arrive in the afternoon of September 7th.
Let us know your flight details so that if you wished to be picked up by our retreat hosts for an extra cost or you may choose to request your own taxi or rent a car.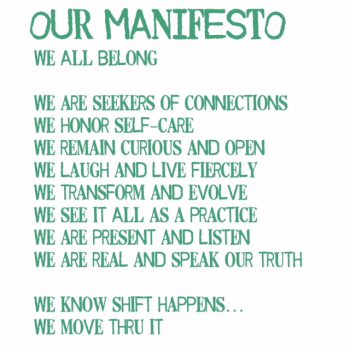 LET'S MEET THE TEACHERS
Maggie Bijl (500-RYT)
was born on April 22nd 1980 in the mid-western United States. She is a true Taurus: reliable, practical, ambitious and fiercely loyal.
Maggie grew up literally dancing her way through life. She began practicing ballet at the age of 3 year and continued to explore movement through modern, jazz and hip hop dance. Maggie's creative nature and fearless spirit are what lured her into theatre productions and musical performances all throughout her youth. The yoga seed was planted when she was first introduced to yoga at a summer Theatre Camp when she was 12 years old. Maggie began regularly practicing yoga (Bikram) around the age of 20 years old and immediately hooked to the physical practice and reflective meditation.
Maggie continued to explore different lineages of yoga such as Hatha and Ashtanga but eventually fell in love with Vinyasa. The art of Vinyasa was like a coming home, a returning to the Self. The connection of breath led movement intertwined with the rhythm of music and melody was the dance she longed for.
Maggie's courageous character and bravery are what inspired her to take a 'leap of faith' in island living. After saving up just enough money to buy a one-way ticket to Maui, Hawaii (where she ended up living for nearly 15 years) Maggie began living a more conscious and awakened lifestyle. Her 'faith' was tested when her mother was diagnosed with terminal brain cancer and died nearly two years later. She turned to her mat to catch her during this time and used this ancient tradition to soothe and guide her. Yoga had become her ritual, a way of life, a safe haven and place of deep introspection and healing.
While living on Maui, Maggie met a Professional Windsurfer (from the Netherlands) and they married on the island, started a family and eventually after many years of traveling they decided to settle down in the Netherlands. Maggie currently teaches various styles of yoga in Den Haag.
Maggie's main intention is to: encourage empathy towards one another and compassion towards ourselves, to truly heal our hearts and honor our bodies to constantly explore and continuously take up space, to find our authentic self-expression by living truly, madly and deeply on and off the mat.
"Maggie has an infectious beautiful spirit and loving nature that makes you just want to be around her and has this endless capacity to hold loving space for everyone she meets. She lives, loves and teaches with fierce dedication." – Novi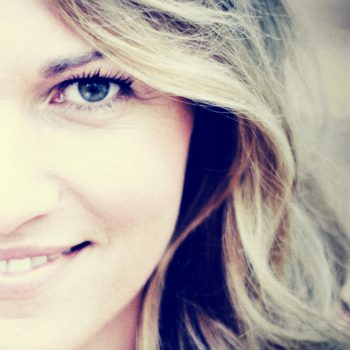 Novi Rotteveel (200RYT)
was born on June 7,1987 in Northern California. Being a Gemini, she is energetic, passionate, generous and a lover of life.
At a young age she felt the urge to reconnect to her Dutch roots and moved to Rotterdam, Netherlands in 2008. Everything was familiar to her soul and she felt immediately at home. It was the connection to a place she had been searching for her whole life. She started to make roots and grow a yoga community in the busy metropolitan city on the Maas.
Her relationship with yoga began in her teenage years. It was the first kind of dynamic movement that penetrated her soul. It's graceful & organic qualities; natural healing components and deep breath awareness brought her home in her body. These embodied practices would eventually save her life. In 2015, at the young age of 27, life took a very unexpected turn when she was diagnosed with cancer. Her yoga practice no longer included dynamic yoga postures; instead her breath became her greatest tool that created moments of peace and refuge when turmoil and chaos surrounded her.
In the last 4 years Novi has had to undergo extensive chemotherapy and two stem cell transplants, the most recent in March of 2018 and is on the road to recovery. Her resilience and inner strength to continue to show up for life and face physical barriers are a true testament to her character. "Life has tested me in ways I never knew where humanly possible to overcome. Yet with it, I've acquired a box of tools and skills needed to transition with grace and patience over and over again. The true essence of yoga is in everything outside and around the asana or postures. It's about how we transition, in everything, with respect and compassion. My practice looks and feels nothing like it used to, I am forever a learning student in honor and humble gratitude of my resilient body, soul and heart."
Novi's yoga lessons are infused with softness, intention, subtle transitions, purposeful sequencing, soulful healing and inspirational story telling. She now resides and teaches hatha flow and restorative yoga in northern California near her family. In her spare time you could find her making traditional malas, being with her dog Dutch, walking amongst the almond trees or writing her life story.
"Novi is the most beautiful person I have ever met: both inside as well as out. Her spirit soars high and her soul runs deep. She is relentlessly resilient, beyond brave and courageously kind. She lives, loves and teaches with compassion and endless creativity." – Maggie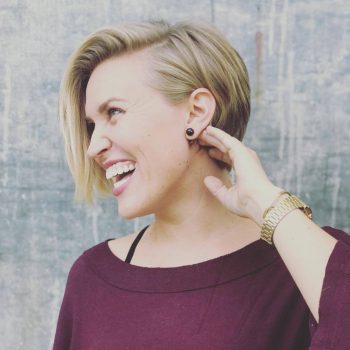 Do you want to move thru it with us?
Be Here. Be You. Be Bold. You Belong.
---
To apply for this retreat you can push on the BOOK button en sign up. The team of Mandala de Masca will forward your request to the retreat leaders. Any Questions? Write to Maggie or Novi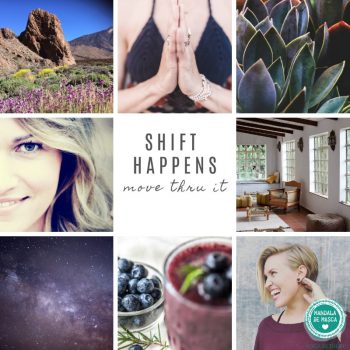 BOOK
THIS
RETREAT