Awaken
A Vipassanā & Metta Retreat
with
Whit Hornsberger
1 November – 10 November 2021
---
The soteriological path
laid down by the Buddha over 2600 years ago is a contemplative journey into the nature of the mind and body, for the purpose of eradicating suffering.
The term Buddha itself comes from the Pāli word 'bodhi' and its root 'budh', meaning to wake-up, to become aware.
The ancient liberation seeking tradition of Buddhism expounds that human suffering is the cause of ignorance, of not seeing clearly the ultimate reality of our embodied existence.
In this eight-day retreat held in noble silence, practitioners will apply the ancient method of vipassanā, cultivating insight and awakening the mind to the true nature of all psycho-physical phenomena, releasing it from its conditioning and concomitant suffering.
This retreat will integrate the practice of metta (loving-kindness) meditation with the traditional and potent vipassanā methodology of the revered Burmese master Mahāsi Sayadaw, passed down to Whit over his many years of study and practice, including intensive monastic experiences in Mahāsi Sayadaw's monastery in Rangoon, Burma.
Metta (loving-kindness)
is often considered a pre-requisite to vipassanā, and through personal experience, Whit regards it as a fundamental component of the path of insight.
"The great Burmese Master Mahāsi Sayadaw's approach to meditation is very clear, very precise and 'to the point,' faithfully adhering to the method of the Buddha in his own successful search for Enlightenment.
Whit Hornsberger's experiences of intensive monastic meditation in Burma, combined with his studies of Yoga and other forms of Eastern Spirituality, have given him a unique ability to communicate to Westerners a classical approach to meditation, one that is deeply rooted in the profound Burmese tradition." – Lama Rodney Devenish.

This silent retreat will include sitting and walking meditation, daily yoga and dhamma talks along with interviews with the teacher.
PRICES
Shared Room with 2 Single Beds €985,- per person
Shared Room with 3 Single Beds €925,- per person
Shared Room with 4 Single Beds €875,- per person
WHAT'S INCLUDED
Your room
3 healthy vegan meals
Snacks, teas, homemade drinks, etc.
Full vipassana schedule
Daily interview with the teacher
Daily yoga practice
Mats & Props
About
Whit Hornsberger (Vancouver, Canada) is a student and teacher of the wisdom traditions of Classical Yoga and Theravada Buddhism.
A former athlete, Whit found the path as a result of a career ending knee injury and the subsequent emotional and mental suffering inherent in losing one's (supposed) self-identity and self-worth.
By integrating knowledge from his primatological field research, a degree in Primatology and over 15 years of dedicated practice, Whit has developed a unique, spiritually scientific approach to the understanding of the mind and body.
His daily practice and teaching methods stem from the traditional practices of Vinyasa Krama (Krishnamacharya), yin yoga and Buddhist mindfulness meditation (Mahasi Sayadaw), and he continues to pursue his insatiable passion for truth by way of annual solo meditation retreats amongst the courageous monastics in the Buddhist monasteries of Burma and Thailand.
A passionate advocate of traditional teachings, Whit expounds the ancient wisdom of these lineages in a relevant manner, making them readily accessible to students at every stage of the path.
A lover of surf, travel and nature, Whit resides with his partner in the Spanish Canary Islands, teaching international classes, workshops, retreats and trainings.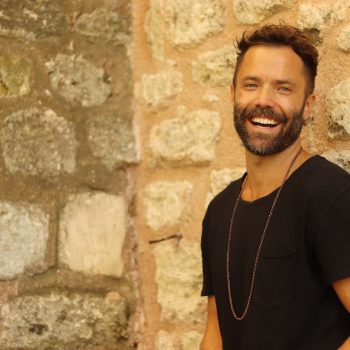 Do you want to join in silence?
---
How to book?
By a click on the Booking button you can make your reservation for this retreat. The team of Mandala de Masca will contact you.

BOOK
THIS
RETREAT
BOOK
THIS
RETREAT