AUTUMN BLISS YOGA RETREAT
with
Cobi & Clare
2 October – 8 October
2023
---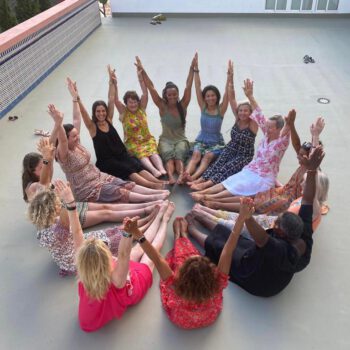 Autumn is a time that lends itself to reflection, transition and transformation.
It feels like the perfect time to slow down and take stock of where we're at, and contemplate what we might like to soften and let go of so we can move gently and boldly forwards with balance, strength and resilience.
We invite you to give yourself this wonderful opportunity to reset and revitalise in the stunning setting of Mandala de Masca, Tenerife for a blissful 6 night retreat where you will have time to connect more deeply with yourself, nature and others and come away feeling pampered and radiant!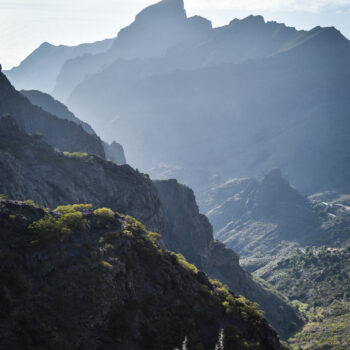 CONNECT WITH NATURE
Tenerife is known as the island of endless summer, due to its unbeatable climate all year around. We will be staying in the breathtakingly beautiful and unspoilt region of Teno National Park, at the northwest tip of the island.
The idyllic and magical retreat centre, Mandala de Masca is set in the small and picturesque village of Masca, surrounded by lush greenery and wide mountain views. The fresh mountain air, clean water directly from the spring, birds singing in the valley and the light of the stars will activate your senses and bring you calm, clarity and inner peace.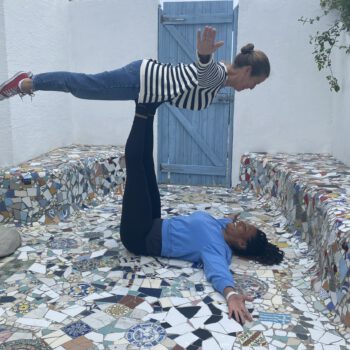 PRACTICE & LEARN
This is a wonderful opportunity to deepen your yoga practice and go beyond what you may do in class. You will be guided by Cobi and Clare through both dynamic (Hatha and Vinyasa)  and restorative yoga (Yin and Yoga Nidra), soulful workshops, meditation and breathwork. There will be many techniques and takeaways provided to ensure you can continue to flourish when you get home.
The yoga spaces are truly amazing. The Studio and the spacious Outdoor Deck are nestled into the mountain side with incredible views, making a dramatic setting for your daily yoga. High quality mats and props are provided to support and enhance your experience.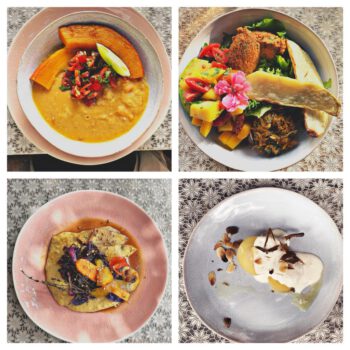 TASTE
Relax and be cooked for! The food is one of the highlights of the Retreat. While you feed your soul, your body will be fed with the tastiest meals. The chefs create the fresh plant-based meals three times a day, nutritious bites in between and unlimited delicious natural drinks. Every meal is healthy, filling and sure to tantalise your tastebuds.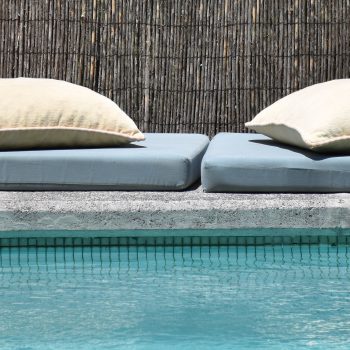 SURRENDER
Imagine taking time, entirely for yourself, where you will be looked after and nourished. There is plenty of free time to rest, read, snooze in a hammock, sunbathe, swim, go on a walk and explore. You can do as little or as much as you like! Sit in nature, curl up indoors, journal, have a massage, you might even decide to have a digital detox…it's all up to you!
Included in the retreat is:
• 6 Days of time for yourself, in beautiful surroundings, with the possibility to retreat from everyday responsibilities
• Twice daily yoga sessions with Cobi and Clare. This will include both dynamic and restorative practices, suitable for all levels. Yoga is for all!
• Daily meditation, overlooking the stunning vistas of Masca.
• 3 exquisitely prepared, scrumptious plant-based meals each day, created by talented in-house chefs, including ingredients hand-picked from the on-site organic gardens.
• Fruits and nutritious snacks plus natural delicious refreshments, available throughout the day.
• Airport transfers for arrival and departure from Tenerife's South airport.
• Excursion – Sunrise meditation to foot of Mount Teide followed by picnic breakfast and then a day at the beach!
• A deeply immersive Sound Bath session, led by the amazing Sound practitioners who are based on the Island.
• Free time to relax, have a swim in the pool or book a massage.
• Hiking routes to explore the local area with all its natural beauty, including the cafes and bars in the quaint village of Masca.
• Memories of a beautiful week.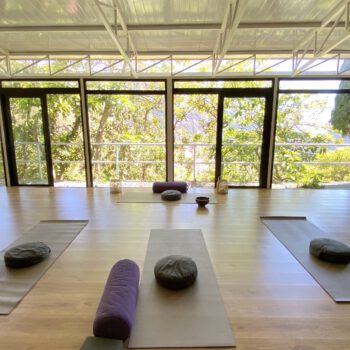 Not included in the retreat price:
Flights
Travel insurance
Massage or Treatments
Investment per person:
(All-inclusive retreat, including airport transfers)
Sharing 3 person €905 (approx. £815)
Shared 2-person Twin or Double €969 (approx. £872)
Individual Private Suite €1,345 (approx. £1,211)
Cheapest way is to share, either with someone you know (a friend/ partner) or another guest. Lots of people attend retreats on their own, so if you are coming solo, we will happily find you a roommate to share with!
Although flights are not included in the price, we can suggest flights if traveling from London, or general times to arrive and depart from Tenerife South Airport.
Please get in touch for more information. I hope you can join us on this retreat of a lifetime!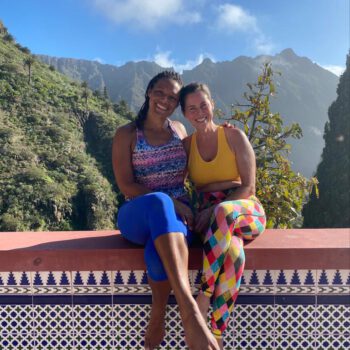 With love and hugs,
Cobi & Clare xx
---
(+44) 07946423589
Follow me on Instagram and Facebook for news and updates