Authentic Yoga Retreat
with
Andrew Wrenn & Francesca Giusti
2 March – 9 March 2019
---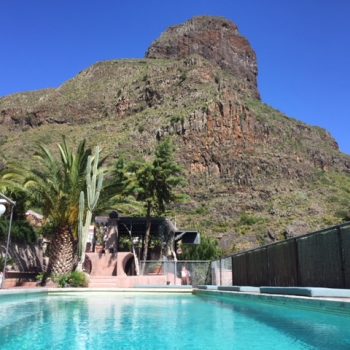 Leave it all behind
Join us for a week of immersion in Hatha Yoga practices, powerful tools for spiritual and physical transformation.
This is a special time for you to leave it all behind and to enjoy precious time for self inquiry, reflexion and nurturing.
Daily rhythm
The daily rhythm begins early with Meditation followed by Pranayama and Yoga Asana in the morning.
The Yoga Asana will be a combination of gentle and strong practices, including Sun Salutations and Vinyasa flow, as well as more traditional Hatha Yoga.
The afternoon's Satsang is an opportunity to share our insights and philosophical outlooks, as well as your chance to voice questions and insights of a spiritual nature.
We complete the afternoon with Asana's (with inversions as well as Yin Yoga and restorative practices) and Pranayama.
There will also be the opportunity for walking meditations to special locations on the island, some mantra chanting and walks to the beach.
For who
We offer this retreat open to all abilities – from complete beginners through to seasoned yogins, so whether this is your very first retreat or not, we invite you to take this opportunity to experience each new day, each new moment as totally new and unique with us in Tenerife.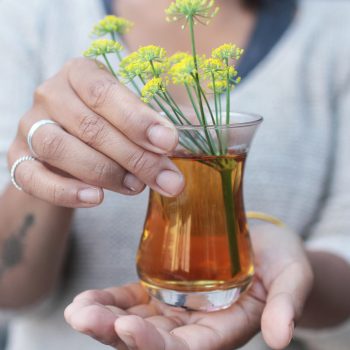 Silence
As part of the retreat process we ask to respect each other's space and sanctity by limiting the use of electronic devices, and honouring the daily periods of silence.
Mornings will be silent until 12 o'clock, and there will be one full day of silence where we will ask you to switch off your mobile phone.
We understand this might be a unique occurrence in this day and age, but there will be a 24 hour contactable phone number for the retreat centre in case of emergency.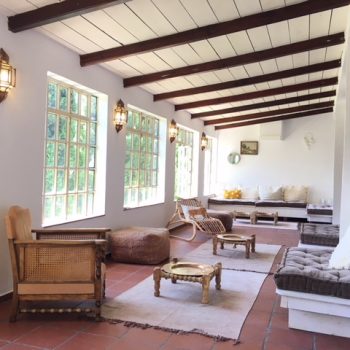 The programme offers
Meditation and Pranayama early morning (+/- one hour )
Yoga asana's (postures) mid-morning (1,5  hour)
Afternoon practice – Question and Answers followed by Yoga postures and Pranayama (1,5 hour)
Late evening gatherings on some days.
There will be time for quietly enjoying contemplation and personal time. We will observe silence each morning until lunch time, as well as a full day of silence as part of our practice.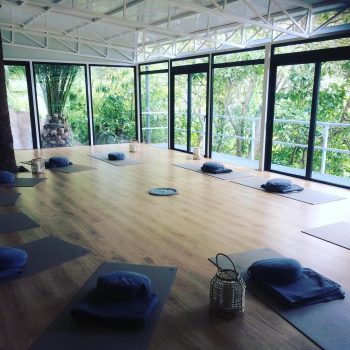 Price
€ 799 / £ 715  based on a shared triple room
€ 949 / £ 840 based on a shared double room
€1.299 / £ 1150 single use of a room
*All proceeds of this retreat directly supports the work of the non-profit Foundation Yogini rosa
What is included
4 sessions a day
Early morning meditation and Pranayama
Mid morning yoga session
Afternoon questions and answers and another yoga session in the late afternoon
3 evening activities including sound relaxation, chanting and meditation
Enjoyment of 3 Healthy meals a day & delicious homemade drinks
Accommodation in a beautiful room with its own separate bathroom
Enjoying all the facilities and services of Mandala de Masca
Airport transfer from and to the Airport Reina Sofia Sur (based on a shared ride)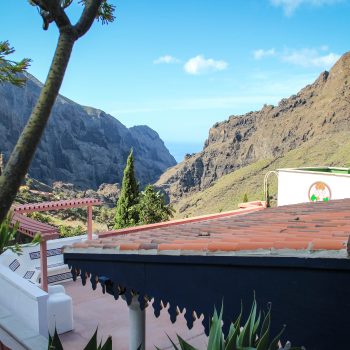 What is not included
Your flight is not included. Direct flights from most UK and European airports are already available and can be booked easily.
Let's introduce
.
Andrew Wrenn
began his Yoga journey as an asthmatic more than 20 years ago.
The regular practice of pranayama (breath work) helped him to overcome his condition.
Embracing a daily Asana (posture) and Pranayama practice he found a perfect combination for strength, flexibility and wellbeing.
He also found that his practice enhanced a balanced and focused mind and an inner depth that he explores everyday in his Meditation. He is a British Wheel of Yoga trained teacher with influences from different backgrounds, having practised with many yogis and yoginis in different styles over the years. He joins his beloved teacher Clive on his annual 3 week retreat in the jungle, and also exploring the roots of Yoga and Tantra visiting remote sacred locations in West Bengal.
You can find him teaching at his studio Pure Yoga Cheshire in Macclesfield, UK (www.pureyogacheshire.co.uk) of which he is a co-director with his wife Francesca, leading yoga retreats and workshops in the UK and abroad, and also teaching online at Ekhart Yoga (www.ekhartyoga.com)
Francesca Giusti
also teaches yoga online at www.ekhartyoga.com. She practiced the traditional Ashtanga Yoga sequence as taught in Mysore for many years, before embarking in a deeper journey that led her to train with the Yoga Arts school in Australia.
The depth of her journey inspired her to share her practice with others and she has been teaching since 2004 in Italy, Ireland (Cork area until 2012) and now England.
Her passion for Yoga began in 1997 and deepened with a daily practice since 2000. Many trainings, retreats, workshops and teachers later she is very much a student of yoga herself, and she likes to share her practice with precision, compassion and integrity. Her daily practice includes Meditation, Pranayama and Asana. She is forever grateful to all her teachers, especially to Clive, whom she joins every year in his 3 week retreat in India.
After almost 12 years in Ireland, she moved from her beloved Cork City to the North of England after meeting her now husband, Andrew Wrenn, in India. Francesca teaches at her studio Pure Yoga Cheshire (www.pureyogacheshire.co.uk), workshop and retreats in the Uk, Italy and other European locations, and online at Ekhart Yoga (www.ekhartyoga.com).
Yes please I want to join!
---
How to book this retreat?
By a click on the BOOK button you register you for this retreat. The team of Mandala de Masca will receive your registration form and will contact you.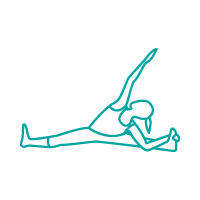 BOOK
THIS
RETREAT