Yoga Teacher Training
Development Course 50 hrs
by Soulinunity
12 February – 18 February 2019
---
This development training is for you, if you have been teaching for a one year or more, and want to nourish yourself and get inspiration for your teaching.
If you have been teaching a lot, it is also a great opportunity to just receive and be in community with other teachers to learn from each other in a safe environment.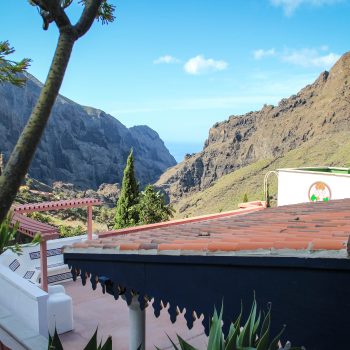 Why to join the Soulinunity Yoga Teacher Trainer Developmen Program?
We have designed a 50 Hour intensive training for yoga teachers to get Re-inspired and back in touch with themselves. Morning and afternoon Yoga/Meditation classes will be offered to just receive and get nourished again. Participants will be going deeper into their own practice and learn new ways to sequence flows with different elements.
A smooth blend of teaching practice and interactive feedback circles will allow us to learn from each other and grow as human beings and yoga teachers. Get inspired by your own self, relax and allow yourself to receive, developing creatively in community your own style of Yoga.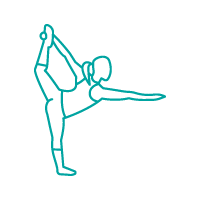 Set in the beautiful mountains of Masca in Tenerife
You are invited to absorb the stillness and peace of nature, giving back to ourselves after you have given a lot, this is a retreat as well as a training course to deepen your practice and be part of a teachers community where we all learn and grow together & from one another.
What you will learn: Summary
You will learn to create different kind of sequences with simple structures you can create endless different flows.
Each day we will focus on a different theme and explore various ways to create and develop your flows. You will learn how to connect them gracefully like a dance and how to combine other healing arts to enrich your own flows in a new unique way.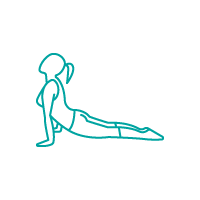 What you will receive?
Our full presence & support throughout the whole week.
We want to take you onto a journey of receiving what is good for you at this present time. The gift you receive in this week can be different for every individual. Let yourself feel held in a safe community to express yourself freely.
After you have completed the course you will receive a 50-hour continuing education certificate, which you can register with Yoga Alliance as well as Video Learning Material.
Objective of the Yoga Teacher Training Development Course – Sequencing Flow
We like to offer simple tools you can use to create your own flows, we will practice them and teach them to each other.
Objectives are good to have in life – in this course we would invite you to be open for the outcome.
The less you work towards specific goals, the more creative you can be to develop new flows with your fellow teachers and after the course you can take these tools to create flows on your own.
Our teaching style stands for infinite possibilities & exploring these from our soul and heart.
Suitable For
This development training is for you, if you have been teaching for a while and want to improve your way of sequencing your class and get Re-inspired to create new flows.
If you have been teaching a lot, it is also a great opportunity to just receive, and get nourished again and be in community with other teachers and learn from each other in a safe environment.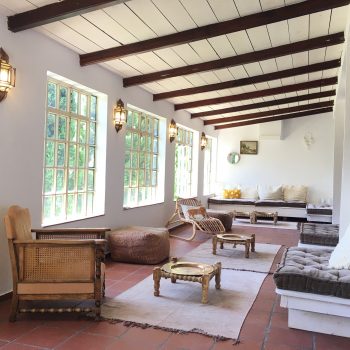 Requirements
Must have completed a 200 hour Yoga Teacher Training
Basic understanding of English language (class will be held in English, but if translation is needed, we speak also Italian, German & Spanish)
Mentally and physically fit to follow the course
50 hour Teacher Training Development Course Curriculum
Day 1:

Sun salutes – different styles and ways to find your own template and flow. Fusing Chi gung & dance into your flow / learning ways to assist during flow. Learning and creating your own new flows to take home to teach.

Creating unity through a balanced Hatha/Vinyasa Yoga practice fusing elements of Qi Gong & Tai Chi, this Module will give you a completely new vision of being present and aware with yourself and your surrounding.

Day 2:

Types of assists- assisting during sun salutes or flow

Assists in standing poses / Assists in balancing poses / Assists in seated forward folds & backbends. Learning the art of touch.

The power of Touch this session helps you to discover your Touch and its power when used during Yoga classes, we learn how and when to approach students and things you can do to assist them during their Asana practice and during Shavasana. We will also share with you ways to protect yourself and cleanse yourself from the energies that may gather whilst teaching your Yoga classes.

Day 3:

Fusion of elements in flow – water fire earth air – chakras – Yang Yin. How to move around your mat teaching creating Mandala flows or teaching in a circle or rays of sun format.

Here we will also take time to gather material which resonates with us and our hearts, talking about how to Theme your classes and how to gather Quotes which Inspire and help students to Reflect. We also will practice reading out these quotes and learn how and when is the best time to share these during a yoga class.

Day 4:

This day is designed to teach you Partner Yoga exercises to allow your students to try something Fun & Unique during your class. We will practice and learn Partner flow sequences which help the body to go deeper into poses. Also learning some special sequences in a Circle and ways to bring Sharings and a sense of community into your Yoga classes.

This session also focuses on Inversions and learning how to prepare the body, specially Arms & Core to support during Inversions.We look at Handstands, Headstands & Tripod Headstand in more detail and ways to support your students and also to use the wall.

Day 5: Summary of all discussed – time to create own class – Final teaching practice module.
Day 6: Closing Ceremony
* Curriculum is subject to change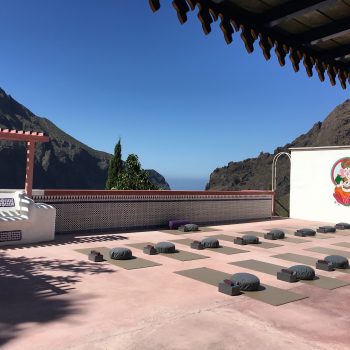 Course venue
Mandala de Masca is a dedicated yoga retreat centre developed by yogis for yogis in Tenerife.
The unique and breath taking six hectares of private mountain terrain is suited in a beautiful valley on the Canary Islands of Tenerife only 28 degrees north of the Equator.
Surrounded by beautiful nature, birds singing in the valley, the clean oxygen, the freshness of the water directly from the spring, the shapes of the rocks, the light of the stars and the wide mountain views will help you to activate all of your senses to reconnect and find your love inside.
Weekly Schedule
Tuesday 12 February arrival day
17.00 – 19.00pm Welcome circle
19.00- 20.00pm Dinner
Wednesday 13 to Sunday 17 February
07.00 – 09.00am  Guided Yoga Practice
09.00 – 10.00am Breakfast
10.30 – 11:00am Awakening Creativity
11:00 – 12:00pm Teaching methodology
12:00 – 13:00pm Teaching practice
13:00 – 14.00pm Lunch
14.00 – 14.30pm Q&A
14.30 – 17.30pm Teaching practice
17.30 – 18.00pm Feedback & group sharing
18.00 – 19.00pm Guided Yoga practice
19.00 – 20.00pm Dinner
20.00 – 20.30pm Evening guided meditation / Kirtan
Monday 18 February departure day
08.00 – 09.00am Closing ceremony
09.00 – 10.00am Breakfast
10.00 – 11.00am Check out & goodbyes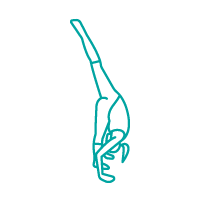 Teacher Trainer Development Course – sequencing Flow – dates & Fees
12 – 18 February 2019
shared room, 2 single beds: € 799,-
shared room. 3 – 4 single beds: € 699,-
single room €1.099,-
What is included
Breakfast – lunch – dinner
6 nights accommodation
taught yoga classes
50 hours yoga alliance certificate
airport transfers
teaching practice
lots of good energy
What to bring?
Bring your own flask to be hydrated during the course
Bring yourself with an open heart & mind

Two notebooks for a Journal & Notes with Pens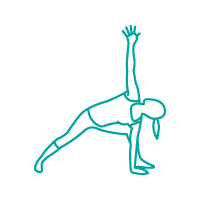 The Teachers – your guidance
Yamuna Devi
Yamuna has been immersed in Yoga for most of her life. She grew up in a Yogi family with an Indian Father & an English mother who taught her everything about Spirituality & India. Her Mother is a Yoga teacher who studied with Iyengar and spent many years in India, She raised Yamuna with Yogic Philosophy and principles and was Yamuna's first Yoga teacher.
Yamuna studied Yoga, Dance & Healing Arts for most of her life. She started with training Kung Fu at the young age of 8. Then She went on to explore various styles of Dance like Contemporary, Jazz & Hip hop. She began her Career as a professional dancer touring internationally in Europe and the Far East for 10 years.
In 2007 she gave up her life as a professional dancer to train as a Yoga Teacher. She qualified as a Yoga teacher in London with " Teach Yoga " Hatha yoga (200 hours) with a 18 month course and continued to become also a Acroyoga teacher in Greece and went on to do her Level two and become a Lunar Immersion Teacher.
Yamuna has been sharing Yoga & Acroyoga internationally since 2008 till today. She has worked in Yoga studios & Retreat Centres worldwide offering Workshops, Retreats, Yoga Classes & Yoga Teacher Trainings.
In her Sessions Yamuna she draws upon her experiences of healing arts & Yoga. She is deeply passionate about her work and being a part of the healing journey for her students. Her soft & gentle approach will guide you through your practice so that you can flow with Love, Devotion & surrender. She draws on Hatha flow but can teach Vinyasa flow & various styles of Yoga that she has studied and that inspires her. She loves to include Circle ceremonies, partner flow with therapeutic flying & Thai massage as part of her Trainings and workshops.
Yamuna is also a Qualified & experienced therapist offering a deep tissue modality called " Alchemy of Touch" she has given sessions during her retreats & trainings and loves to offer Healing Touch to bring peace and compassion to her clients.
Marco Bartolomeo
Marco is Italian, and grew up in Munich (Germany).
He has been connected to sports and their meditative aspects his whole life.
Starting at an early age playing soccer, Marco joined till age 18 a professional team.
After finishing his professional formation as an industrial clerk, he worked over 10 years in Sales and Consultancy. Realizing he was more as an "human doing" as a "human being", he decided not wanting to be anymore part of the corporate business world, and stepped out of his comfort zone to find his true self. This event guided him eventually to his first Thai Yoga Massage Course in the jungle northern Thailand, where he studied with several teachers, diving deeper into the world of Yoga & Massage. Fascinated by the art of ancient healing touch, he travelled to San Diego (CA), to study Holistic Health, Bodywork , Yoga & Qi Gong.
Fusing them all together, he developed his own style of bodywork healing therapy called "Soul in Touch" he loves to share. His way of teaching Yoga is a unique blend of Hatha Vinyasa, Qi Gong and Tai Chi, following a spiritual approach, to allow the inner teacher to become alive. Marco supports each of his students to get inspired by their own presence, and unite the softness (feminine energy) with the strength (masculine energy) we all have in us.
He discovered early, that connecting people again to themselves and to their natural being will be his Life Mission.
Today Marco is a Holistic Health Professional, a Bodyworker & Yoga Teacher, offering classes, workshops and trainings around the globe.
Marco committed of being a life long spiritual student, exploring himself in the holistic field day by day and serving his community.
How to apply
---
 Please send your enquiry to mail@mandalademasca.com and attach a copy of your 200 hour Yoga Alliance certificate.

BOOK
THIS
RETREAT