YogaSeads
"Unwind & Refresh"
Yoga Retreat
with
Barbara & Maggie
May 26 – June 2 2018
---
 Just imagine ….
2 daily yoga classes: 1 active in the morning and a more slow restorative class at the end of the day. 
This week is all about balance, bringing harmony back within yourself through yoga, stillness, reflection and relaxation. 
There is plenty of free time to make a beautiful hike through the valley. Or maybe you just want to chill out in a hammock or at the pool. You might decide to take a massage who knows.. It's all possible!  
We also offer a  1 on 1 coaching sessions to deepen your yoga practice and work on self-development.  
3 Times a day we serve delicious vegetarian mails from the retreat centre's  own garden or from local farmers, supplemented with healthy snacks. 
We can assure you, you will feel vibrant ,relaxed and at the end of the week! 
DATE
May 26th to June 2nd 2018 (7 nights) 
 You will stay at a beautiful yoga retreat centre called Mandala de Masca in Tenerife. 
A magical location on a mountain in the middle of nature overlooking the sea with beautiful rooms,
2 yoga platforms and a swimming pool! 
…. Just imagine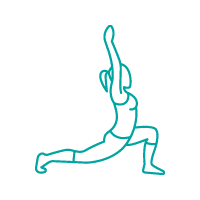 PRICE
Double rooms with bathroom and toilet: 
€ 995, – 
RECEIVE € 100, – EARLY BIRD DISCOUNT (€ 895) FOR BOOKINGS AND PAYMENTS DONE BEFORE 15 JANUARY! 
.
included
7 overnight stays 
all yoga and meditation classes 
meals, snacks, etc 
No alcohol is served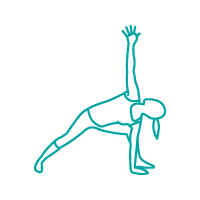 excluding
Flight 
Transfer to the accommodation € 40, – 
Travel and cancellation insurance (mandatory) 
* Of course you can alone register for this holiday. You will then share the double room with someone else. And if you would like to share your room with a specific person, then you can indicate this at your registration! Or book a room for yourself (€350 extra) 
* After receiving the invoice, the deposit of 300 euros must be paid within 2 weeks at the latest. If you book later than 3 months in advance, the full amount will be charged immediately. 
The retreat continues with enough participants min of 8 people. 
More about the teachers
.
Barbara van Dortmond 
A very dedicated, experienced certificated yang (dynamic) and yin (quiet) yoga teacher. Enjoying life, practising yoga on and of the mat, healthy food and balancing life are a few of her passions. Besides her yoga teaching, she was for many years a stress counsellor and burnout coach in organisations. So her expertise is all about learning to take care of yourself in body & mind in life & work and fully enjoy life!  Her lessons are known to be intense, down to earth and fun. Barbara teaches YinYang, Yin, Restorative and VinyasaFlow 
Maggie Bijl 
An American yoga teacher from Maui, Hawaii. She was first introduced into Bikram Yoga in her late teens just after moving to the islands… After devoting 10 years (on and off) to the 'torcher chamber' and feeling stagnant in her practice she discovered the freedom of Vinyasa Yoga. With a history of theatre and dance since youth, Maggie immediately fell in love with the rhythm, movement and self-expression of more flowing styles of yoga. 
Maggie is a creative soul and unique spirit. She's artistic and expressive in her own practice, but teaches with grace and gratitude. She encourages you to listen to your own intuition and to move from your center both on and off the mat. She embraces wavelike spinal movements and individual self-expression in each any every class. 
Maggie began her Yoga Teaching career by becoming a certified Prenatal Yoga Instructor as well as a Birth Doula supporting and empowering woman throughout their pregnancies and for the duration of their labor and birth. She has been blessed to have supported many woman on their journey into motherhood and to have welcomed so many babies into this world. Maggie's Yoga path organically evolved over the years that followed as she studied and trained with many well recognized Yogi's across the globe. 
For more info go to
Register via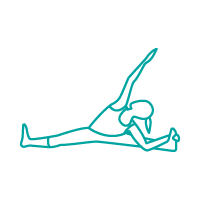 BOOK
THIS
RETREAT